Wanderlust: Sickness and Sin
By
Pam
on February 19, 2007
BlogHer Original Post
I was in the airport last week and after I dropped off the husband, I walked past the Hawaiian Air counter. There was no line. "What if..." I thought, feeling in my jacket for my wallet. It happens in the movies all the time. Some disenchanted broken hearted misdirected soul wanders up to the counter and asks for the next flight to the tropics. They hand over a credit card and the camera cuts to a montage of - hey, there I am, shopping for a swimsuit, a towel, some flipflops, and a sarong! Moments later, to the sound of cheesy 70s pop, I'm frolicking in the surf, cut, drinking a cocktail with an umbrella in it, cut, walking in to the sunset, a silhouette against an orange sky. Believe it or not, I'm walking on air, never thought I could feel so free eee eee!
Sigh. As if.
Instead, I am firmly ensconced on the couch, looking out the windows at a blanket of gray, cold feet and a colder sense of impossibility gnawing away at my optimism. It's been a rough run here at the Nerd's Eye View West Coast HQ. The downstairs neighbor's renovations - all the inconvenience and none of the benefits! - came to a halt just in time for the second, or is that the third, round of sewer repairs - this time involving a backhoe with a beeper and a chainsaw. Sewer repairs with a chainsaw, can you imagine? A few days ago my dented car got a flat tire in the pouring rain - is there any other time for a flat? Oh, of course. At night. It was at night. I missed a rather cool job opportunity because the day it came up I was busy failing to buy a house. I feel like I'm sitting in the holding pen awaiting sentencing for some karmic misdemeanor I've committed entirely without my knowledge.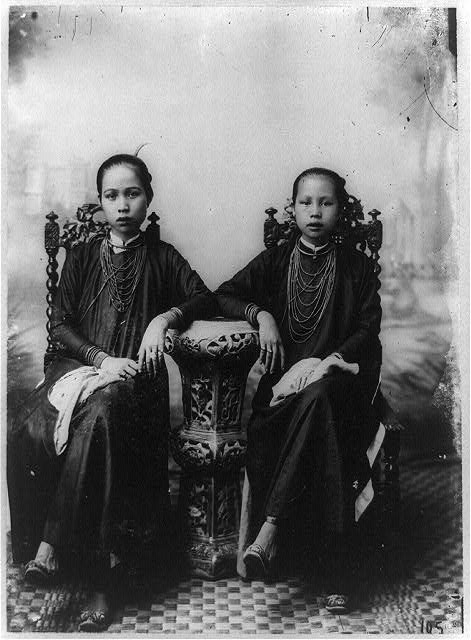 Given all the negative mojo swirling around, is it any wonder I'm pining for the exotic? For about what I'll get back from the IRS in tax returns, I can book a ticket to Hanoi or Saigon. In two days, I could be drinking iced coffee and feeling totally at a loss. What does that sign say? Can I eat that? How is anyone supposed to sleep with all that noise going on? What on earth are they selling and what is it for? How many people are on that motor bike? Also, where is the bathroom, how am I going to unload my compact flash card, why didn't I plan a longer trip, etc etc ad infinitum amen. I am staring at myself across the water, seeing myself in places that smell like salt and fish sauce, feeling hungry and curious and fearful of the menu, engaging in conversations I can't quite understand, lying under a spinning ceiling fan, my hair refusing to dry in the humidity, groggy with jet lag and culture shock, giddy with wonder, my head spinning because everything I have imagined is, of course, wrong.
How much better that sounds than looking out at the rain and the sad driver's side fender, than walking through the muddy mess that used to be the path to the laundry room. Oh, I have wanderlust, sinful and embarrassing, a blushing desire of the worst teenage dreams. And my currently mundane daily life is the penance, Hail Marys for this absolutely not Catholic human. "It's not FAIR!" I feel like whining, full throttle, for all the good it will do me.
A good friend who is a practicing Hindu tells me you can not change your karma, it just is. I get it, at least I think I do, but if I am going to be stuck in some weird swampy karmic funk, could it not at least be somewhere with a bowl of noodles, a balcony, a place I can't pronounce, and an adventure right outside the window? Does anyone want to send a frustrated writer with the midwinter blues, a good eye with a camera, and a decent hand with descriptive language on a press junket to Vietnam? You know I'll write you a helluva a story - I'll visit the shrimp farms in the mangroves - a major environmental issue - and the coffee distributors in Ho Chi Min City. And I can be ready to go almost immediately.
Who's free to drive me to the airport? Join me for pho in Da Lat, anyone?
Cross posted from Nerd's Eye View.
COMMENTS