Talkin' Trash....T.V.
Reality T.V. has been one of my favorite pastimes when the "good shows" are off for the summer. This summer, I'm into Rockstar Supernova, and, as always, Big Brother. This year it's the Big Brother All Stars edition, bringing back previous houseguests from the first 6 seasons.
Other bloggers are right into the action:
Ficken Chingers is all over the live feeds and can't get enough as she posts this recap of last nights show.
Jackie shares some live feed action from after the show and overnight.
Tabloid Whore (LOVE that name) gives us even more live feeds dish and softens a bit on Danielle after watching her on the live feeds.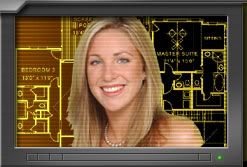 Personally, I'm hoping that Alison goes home on Thursday night. I can't stand her or Danielle, but of the two, Alison is the ultimate reality show whore. After appearing on Big Brother 4, she and her then boyfriend Donny appeared on The Amazing Race 5, and now she's back. Like a cockroach.
With my favorites Janelle, James and Kaysar banding together, Alison is only going to give them a run for their money. She's toxic.
Also burning up bandwidth in the blogosphere lately is Rockstar Supernova. Even people who didn't care for American Idol are liking this one. With two Canadians in the running, I can't help but watch.
Blackbelt Mama is proclaiming her love for Tony in this post, where she calls Tommy Lee out on his constant criticism of song choice.
Tommy, Gilby, Jason. . . no one knows what the heck you're all about. You don't have a song out yet; not one. You have no library of music to generate songs from. Sure, you have your old bands, but the times have changed and so has the music.
Lilac Stardust throws out her first and second impressions of the contestants, comparing a few to current celebs.
Lynne's blog about RSSN links us to a great pre-show song of Patrice Parks. I hope Patrice shows more of her original sound than what we're heard in the show because she brings it all in these tracks. Nice find, Lynne.
Kat gives us a lovely in depth review of the contestants and if you're looking for detail - this is the place to get it.
Susan from Neon Fiction picks apart Lukas, from my hometown of Toronto, but because she does it so well, I'll forgive her for it. He does look pretty ridiculous:
I mean, come on. I've seen Vogue cover models whose faces weren't nearly as flawlessly painted as this guy's was. I guess he's a rocker and all, and oh yeah, makeup has a grand tradition in rock-n-roll. But the practiced perfection of the application of his eye makeup just kind of negates the bad-ass purpose of it. Plus, it still can't save his head from being weird.
We'll see if either Jenny Galt (Vancouver, B.C., pictured left), or Lukas (Toronto, ON) win this riveting show. Either way, I'll be watching both this and Big Brother. You couldn't peel me away from any of it. Except maybe to attend the BlogHer Conference, of course. Ahem.
Alison Photo Courtesy of CBS.com
Jenny Galt Photo Courtesy of Canada.com
Contributing Editor Karen Rani also blogs at Troll Baby and owns Troll Baby Graphics.
Recent Posts
by Karen Rani