Oatmeal Banana Walnut Cookies…with Mini Chocolate Chips
I love a good cookie, but I am always looking for a healthier version of whatever cookie I'm craving at the moment. My Oatmeal Banana Walnut Cookies...with Mini Chocolate Chips is exactly that, and it is delicious!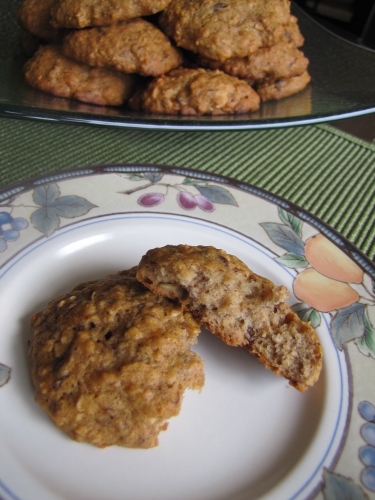 Image: Courtesy of Jodee Weiland
Want an oatmeal cookie or do you want something a little bit more? Me? I'll take the something a little bit more, but something a little healthier as well. I love a good oatmeal cookie, but lately I've been craving something a little bit more and a lot healthier than the average oatmeal cookie. So I decided to put something together that meets that criteria for me and my family!
Read more at Learn from yesterday, live for today...
Comments
More Like This
Recent Posts
by Jodee Weiland
Help protect your family from the transmission of harmful bacteria and viruses! Use Lysol's Full Bathroom Range to remove soap scum, lime scale, and everyday dirt and grime to leave your bathroom smelling clean and fresh.
Read more
Recent Comments
on Baking