Oatmeal Banana Walnut Cookies…with Mini Chocolate Chips
I love a good cookie, but I am always looking for a healthier version of whatever cookie I'm craving at the moment. My Oatmeal Banana Walnut Cookies...with Mini Chocolate Chips is exactly that, and it is delicious!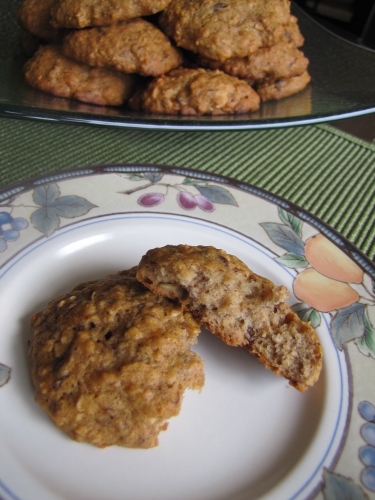 Image: Courtesy of Jodee Weiland
Want an oatmeal cookie or do you want something a little bit more? Me? I'll take the something a little bit more, but something a little healthier as well. I love a good oatmeal cookie, but lately I've been craving something a little bit more and a lot healthier than the average oatmeal cookie. So I decided to put something together that meets that criteria for me and my family!
Read more at Learn from yesterday, live for today...
ADD A COMMENT
Recent Posts
by Jodee Weiland
We asked our bloggers to craft some recipes from the different Success® Rice flavors and tell us about it. Check out their ideas and you could win a $100 Visa gift card!
Read more
Lean Pockets have no artificial flavors, a good source of protein & have 100% real cheese. Read our bloggers posts where they will tell you their guilt free experiences with Lean Pockets. Plus get a chance to win $100!
Read more