Ocean Bento!
Okay, I promised a cuter lunch one of these days! Starting to come out of my funk, so I'm finally feeling up to it, too.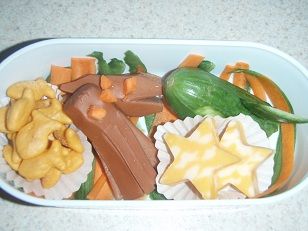 I had seen a cute little cucumber orca picture online recently and thought, "Hey! I can do that!" So Miss Girl has a mini cucumber orca (can't really see him very well, though), a veggie octodog, a veggie dog crab (both with carrot eyes), some marble jack starfish, some Goldfish crackers, and sea plants made from cucumber and carrot shreds.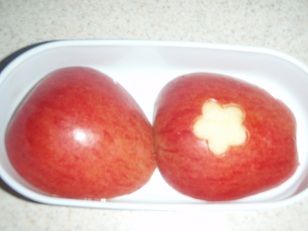 Totally ran out of time. I had all these cute plans for her fruit and no time to do them. Oh well. Two halves of an apple, one with a pitiful little flower cut out of the skin. Still feels like a success to me, though!
Recent Posts
by The Lady Butterfly
We asked our bloggers to craft some recipes from the different Success® Rice flavors and tell us about it. Check out their ideas and you could win a $100 Visa gift card!
Read more
Lean Pockets have no artificial flavors, a good source of protein & have 100% real cheese. Read our bloggers posts where they will tell you their guilt free experiences with Lean Pockets. Plus get a chance to win $100!
Read more