Paleo truffles
http://thebaboo.com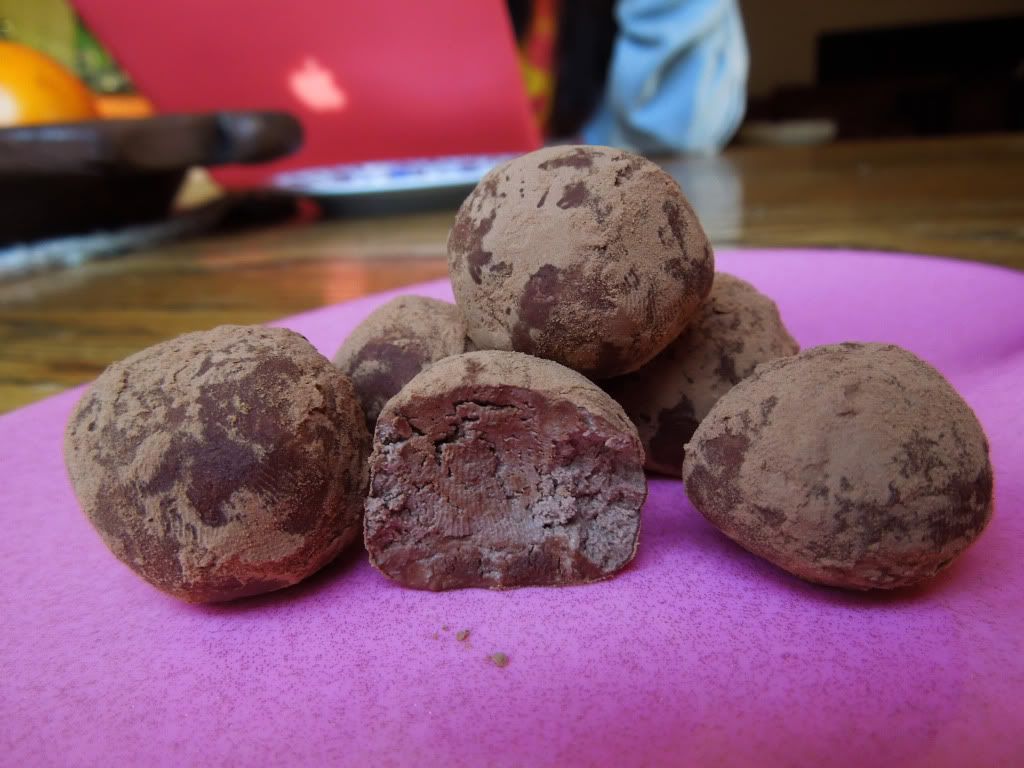 I accidentally just discovered a really easy way to make some delicious paleo truffles! I was about to throw away an unused batch of chocolate coconut whipped cream because it looked dried out and inedible, but an idea popped into my head and I'm so glad it didn't go to waste! Unfortunately, it's something you have to wait about a week to eat, but you just make it and forget it until it's ready.
Directions:
1. Make a batch of chocolate coconut whipped cream
Leave 1 can of full-fat coconut milk in refrigerator over night (I recommend A Taste of Thai brand)
Whip with electric mixer until thick, a few minutes
Add a tsp. vanilla extract (I use pure Madagascar bourbon vanilla extract-much better than regular vanilla extract, and I'm sure real vanilla beans would be even better)
Add a couple Tbs. unsweetened cocoa powder (I didn't measure-I just kept adding until it looked chocolatey)
Whip again until all mixed
Add sweetener of your choice, to your taste
2. Leave in refrigerator, uncovered for about a week
3. If it looks cracked and dried out, it's ready
4. Scoop desired amount out with a spoon and roll into a ball with your hands-move quickly because it will start to melt
5. Coat in unsweetened cocoa powder
6. Put truffles on a plate and enjoy!
*Note: I haven't tried this, so I don't know if it would work, but I think if you add some coconut oil to your whipped cream mixture and refrigerate it for a few hours it will solidify and you won't have to wait a week. If anybody tries this out, let me know if it works!
Comments
More Like This
Save time, money and space with the FoodSaver® Vacuum Sealing System! AND it keeps food fresh up to 5x longer! Read our bloggers' experiences with the FoodSaver® System and see why you should get one for your home. Plus get a chance to win $100 Visa gift card!
Read more
Most Popular
on Gluten-Free
Recent Comments
on Gluten-Free