Personal Branding and a Lesson From Picasso
Client says to me: "I'm not applying for an executive role, and the people on Linkedin are in more professional jobs than I'm going for, so why should I bother about personal branding?"
I drew them this picture (it wasn't exactly this one, the one I created was on a napkin which I had to use coming home in the car during a sneezing fit and is in no state to be photographed) and then asked them if they would like to buy it from me.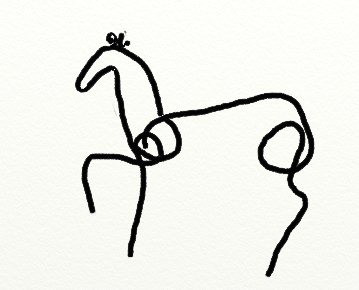 Whoever says they 'can't draw' lies![...they laughed, "No, it's awful, I could do better!"
I then did a quick image search online, at the same time asking them "Would you ever buy a Picasso, or like one as a gift?" ...they laughed. "Of course, it would be worth a fortune."
I turned the computer towards them and showed them this drawing, by Picasso.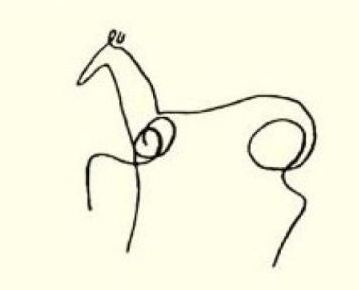 "So you would buy this picture, and not mine, or you would accept it as a gift because it's a Picasso, you believe the name alone is valuable?"
Client: "Well, yeah, erm (cue the confusion and penny dropping), of course it means more, it's a Picasso, it's 'art', yours, well (waves napking in disgust) and I know you're not famous, or that it's worth anything!
(Me: Humph!)
Me: "So can I clarify, the second drawing means more to you because you know who the person is, and what they are, and what they do (did), you see that drawing as really valuable because of the name, is that right?"
Client: "Yes."
Me: "So, do you think if people knew who you were, that you were valuable, if they were aware of what you did and what you stood for, it would make you more appealing to employers?"
Client: (Penny hits brain!) "Urgh! Get it. I get it" Picasso the name alone is a brand.
And in this case, when it comes to art, Picasso got into my clients brain first: of course his art work is far more valuable than mine.
It's not whether or not you should brand yourself, we all have a brand whether we like it or not. We don't create the brand. The brand is created for us, in the minds of others.
What are others creating about you?
Related Posts
Recent Posts
by Dawn Barclay
Sparkling ICE is a bold flavored sparkling water that truly delivers on taste and contains just the right amount of fizz. Read our bloggers' posts and get more details on how you can enter the Flavor Face Off plus find out more about the delicious flavors that Sparkling ICE has to offer.
Read more
Recent Comments
on Career