Photo Tutorial: Double Bracelet (DIY)
Hi everyone! I will explain how to do a double bracelet with plain beads. You can alternate colors of threads and types of beads. This is my first photo tutorial so... let's see how it goes!

Materials: diagonal cutting pliers or scissors, a button or something you can use to close the bracelet, 48 plains beads (quantity of beads depends on your wrist), approximately 24 inches of white leather thread, and 36 inches of thin white thread (the one you'll use to "knit" the beads).

Step 1: fold the leather thread in half, take the thin thread, put them together and make a knot.
Step 2: after the knot, put the button and make another knot. So the button will be placed between two knots.
Step 3: start beading the plain beads as shown on the photo. You can click on the photo so you can see the directions of the thread.
Step 4: wrap the bracelet around you wrist two times, and you'll see if it fits you well. If not, keep adding more beads.
Step 5: take the thin thread and the leather threads, put them together and make a knot. Cut the thin thread, leave a space (hole) for the button, and then make another knot.
Step 6: Voila! Your double bracelet is ready to be worn!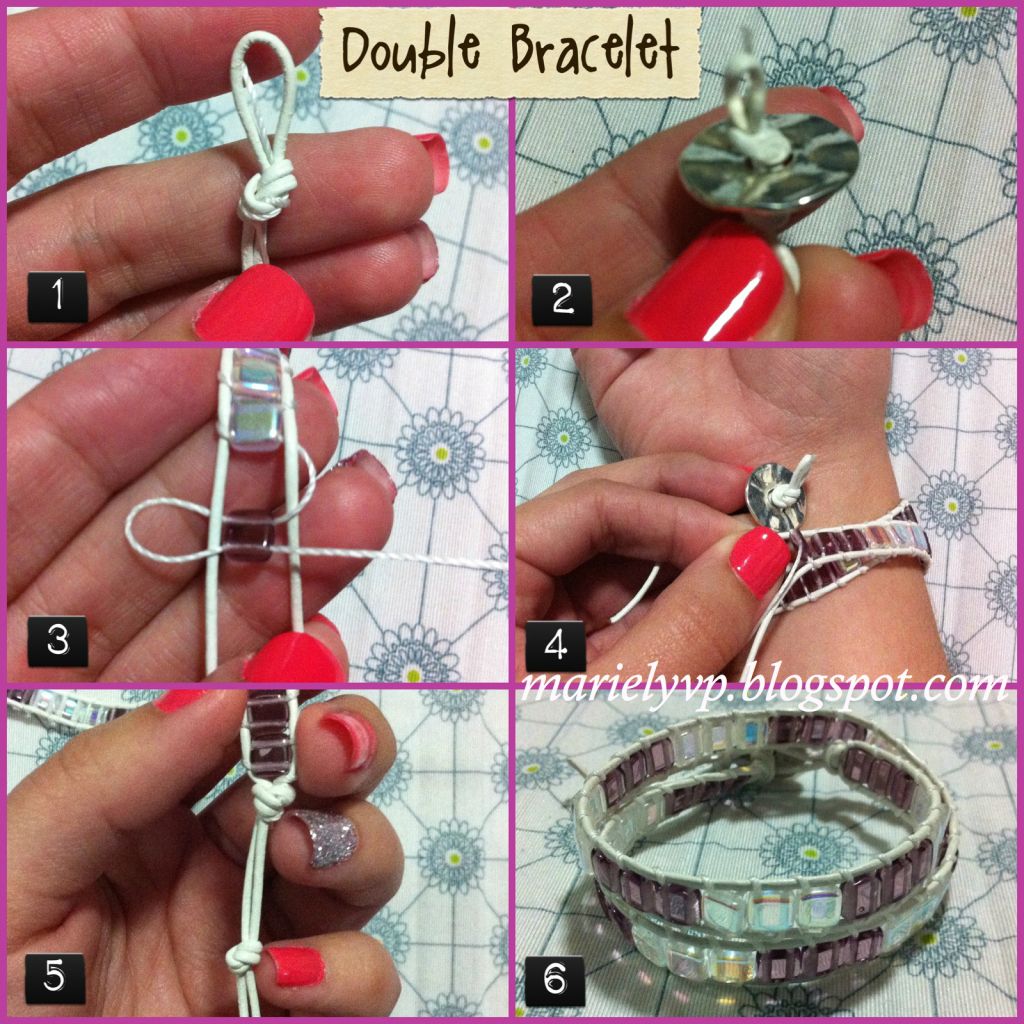 I hope you like it!! If you have any question or suggestion, just comment below or send me an email to sensationalcreationspr@gmail.com
Find me on Facebook, Twitter and Pinterest!

xoxo,
Mariely {Sensational Creations}
Recent Posts
by marielyvp