It has taken me forever to jump on the jackfruit bandwagon. I had it for the first time in LA when my step-mother ordered jackfruit "fish" tacos at Sage Oganic Vegan Bistro. Just a few weeks ago my husband had the jackfruit reuben at FüD. But, truthfully, it took a reader email to encourage me to try jackfruit myself. She asked if I had ever cooked with jackfruit (no) and would I mind trying it in the pressure cooker and let her know how it works?
Martie, this is for you!
Jackfruit is, well, a fruit. It's flesh is very meaty and, when cooked, it shreds, so it's become a darling among vegans who remember pulled pork sandwiches but now know that pigs are friends, not food. Vegan versions of "pulled pork" sandwiches with jackfruit abound on the interwebs.
I bought canned jackfruit, packed in water (NOT syrup), from an Asian market.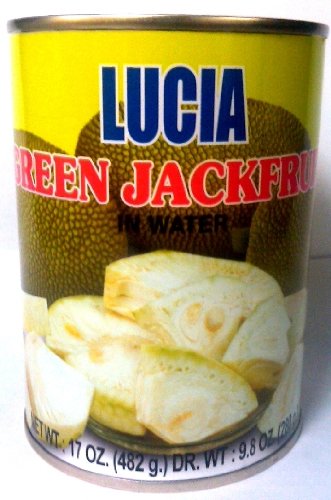 The jackfruit is pre-cut and not in a brine so I did nothing but rinse and drain the jackfruit before adding it to the pressure cooker.
I started to mix and match ingredients from a couple of my barbecue sauce recipes. Since the idea behind this recipe is to emulate "pulled pork" I used whole mustard seeds, instead of ground mustard, because it is commonly used to season cooked meat. The combination of the whole mustard seeds and cayenne pepper make this a very spicy dish.

BBQ Pulled Jackfruit
by JL Fields at JL goes Vegan
Serves 4 [click to continue…]