Pizza Stuffed Meatloaf
Myworldsimplified.com
Pizza Stuffed Meatloaf
YUMMY, Yummy, yummy!!! I made up a huge meatloaf and it was GONE. There wasn't anything to put away after dinner. This is like a traditional meatloaf only stuffed with pepperoni and mozzarella, topped with pizza sauce and more cheese!
Meatloaf stuffed with pizza
Ingredients:
2/3 cup oatmeal
1 cup pizza sauce
2 eggs
3 pounds beef
8 ounces mozzarella
8 ounces pepperoni
¾ cup pizza sauce
Directions:
Preheat oven to 400. Mix together the oatmeal, 1 cup of pizza sauce, eggs, and beef together. Separate in half.
Press one half into a 9×13 pan. Top this with a nice layer of pepperoni (I overlapped mine like shingle on a roof)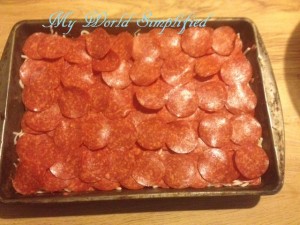 Top this with ¾ of the cheese. And now add the other half of the meatloaf. Gently push it out being careful not to mess up the layers below. Top this with the remaining sauce. Bake for about 40 minutes or until it's done.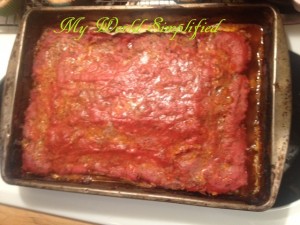 Add the remaining cheese and toss back in the oven for a minute two to melt the cheese.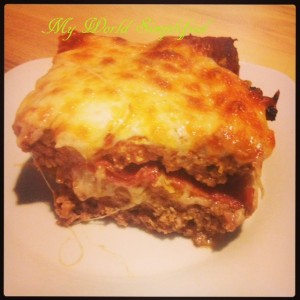 Related Posts
More Like This
Recent Posts
by My World Simplified
Johnsonville Sausages have no fillers for a juicy and firm texture. Our bloggers came up with delicious Fall Comfort Classic recipes your family will love. Re-create them at home.
Read more