Planning a Baby Shower: Proper Baby Shower Etiquette
A baby shower was a tradition that was started to celebrate the arrival of a new baby for expectant mothers. However, the tradition begin in the very early days and was very different compared to today's baby showers. In fact, there is a lot of controversy surrounding today's baby showers and the etiquette. The purpose of a baby shower is to celebrate the arrival of the new baby and to shower the mother with attention and gifts. In fact, if you have a baby shower beyond your first born child you may or may not experience some negativity surrounding the baby shower. Early traditions intended a baby shower to be for the first born child only; however, traditions are slowly changing and more people feel that each baby should be a reason enough to celebrate the baby's arrival.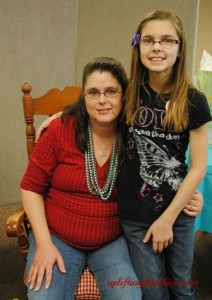 Read "Planning a Baby Shower: Proper Baby Shower Etiquette" at Uplifting Families.
ADD A COMMENT
Recent Posts
by upliftingfam
Most Popular
Our bloggers chose Lucky Brand for its fit, comfort and unique details and finishes. Read more on the latest styles plus get a chance to win $100.
Read more
Embassy Suites by Hilton is a brand within the Hilton Worldwide portfolio that promises to provide what really matters most to the savvy guest. Our bloggers took a family getaway to experience Embassy Suites by Hilton. See everything they had to say and comment for your chance to win $100!
Read more