Playing Hooky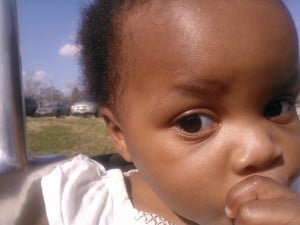 Today, I geared up to get stuff done before noon, like I've been trying to do for the last couple of weeks.
Instead, the beautiful weather outside kept beckoning me to come and enjoy it. And I did.
I forgot about the dishes in the sink, and the clothes that needed to be separated. I forgot about the shelves that needed dusting, and the mail that needed opening. I forgot about all of the papers that I needed to shred and dispose of. I forgot about all of that extra work that I just had to do at the moment and decided to live IN the moment.
So I got my children dressed, and even went and got my cellist out of school early - yes, I usually caution against this, but ISAT testing is done for him, and he's been SO stressed lately, he needed it - and we headed to the park for some silly time. He got to hang out with a bunch of boys his age that he didn't have to worry about putting on airs for - and the ladybug sat on the teeter totter with several "big" girls while they cooed over her and teetered her to her hearts delight.
The twizzlers were content with just being outside in a different mode than usual. No strollers, no baby carriers, no mei-teis, no wraps. They were free!
I only snapped a couple of photos of Lil' Miss Twizzler in the swing (I have GOT to get better at doing group shots) but she was having a blast.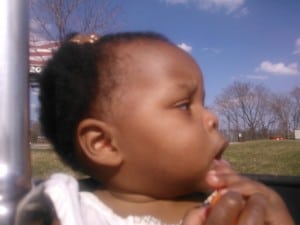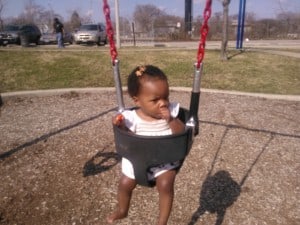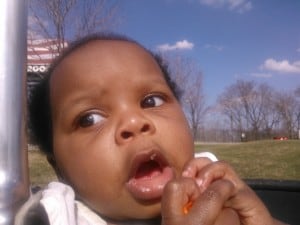 And guess what? All of that stuff that I forgot, didn't forget me, so there was still something to come home to. Thank goodness Mr. Houseful loves me so much, because he came and handled the majority of it. I'll keep him.
ADD A COMMENT
Recent Posts
by Houseful Of Nicholes
Most Popular
Our bloggers chose Lucky Brand for its fit, comfort and unique details and finishes. Read more on the latest styles plus get a chance to win $100.
Read more
Embassy Suites by Hilton is a brand within the Hilton Worldwide portfolio that promises to provide what really matters most to the savvy guest. Our bloggers took a family getaway to experience Embassy Suites by Hilton. See everything they had to say and comment for your chance to win $100!
Read more