Post-Super Bowl 46 Notes: Ad Favorites, Puppies and Avoiding Who Actually Won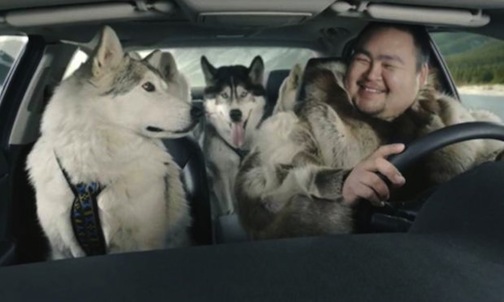 Well, another Super Bowl is done and I can't say I'm happy with the result.
It was a great game, though, and my husband sure is happy.
If only Wes Welker caught that pass. If only Tom Brady didn't start the game off with an intentional grounding/safety. If only…

Before the game, we watched some of the Puppy Bowl. My 3 year old asked when the puppies would be playing again during the first 5 minutes of the football game.
During the game, I ate lots of food, Facebooked, tweeted, texted and took a few notes on my iPad.
Being an advertising junkie, I noted which ads I liked the best. (Because, let's face it, as a Pats fan I'm trying to focus on something other than the game right now.) Here are the top 5 ads that stood out for me:
More Like This
Recent Posts
by anotherjennifer
Del Monte Fruit Burst Squeezers are healthy snacks you can offer your children after a long day at school. 17 moms offer their best back to school snacking and lunch tips. Find some great ideas and get a chance to win a $100 VISA Gift Card on each blog.
Read more
Most Popular
on Current Events
Recent Comments
on Current Events