Promoting Beautiful Hair Through the Right Hair Solutions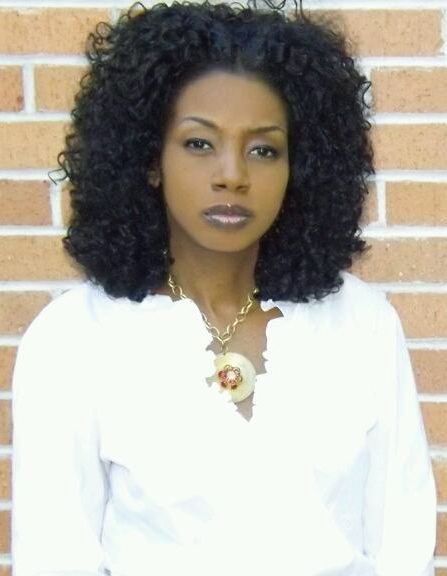 Hair products are evolving each year. They are also very plentiful. You walk to your favorite beauty supply store, and you see tons of hair products. But from time to time, you may end up finding a new hair product you haven't heard of yet. However, they're being promoted heavily through poster displays and brochures. Next thing you know, you find yourself looking more into the product through the Internet, through social media with your friends, or through discussion forums of other product users.
Many companies have transitioned to providing more natural, healthy ingredients in their hair products, and have eliminated a few of the ingredients many have deemed harmful. Now many can see that the industry has gone a long way where in the past tons of hair products contained synthetic ingredients that weren't the best for hair, but the mass market were still using. Not to say that the mass market still use hair products from popular brands, but now there are more options than ever.
Donyale Lee, who owns her own salon, is an advocate when it comes to safe and healthy hair care solutions. She does her research on current and future products, and tests them out for herself. Testing is part of the way she finds out if a product is good or not. Whether they are good for someone with fine, thin hair, or even someone with damaged, dry hair looking for rejuvenation solutions.
Donyale will give you truthful feedback on a hair product from her own experience. And in this article, she provides feedback to us on some of the ingredients to either look for or stay away from, her methods to consulting with consumers concerned of what products are right for them, and her thoughts on the trend of natural hair products.
Sheldon Alexander: Briefly tell me a bit on your experience in using and testing hair products.
Donyale Lee: The first thing I look for when using hair products is looking for the main ingredients, which can help to contribute in conditioning my hair. I use all products for fine, medium, or coarse hair in order to make sure they don't weight hair down. Ingredients like olive oil, shea butter, and milk protein are what I look for. When a new product is out, I test these products to get an idea on if it is universal, which can be used for clients with relaxed hair, and for those who are transitioning to natural. I usually try and find hair products that provide some sort of volumizing agent for all hair types.
SA: Do you mainly discover the quality of hair products through your own usage, or from applying it onto your clients/testers?
DL: I evenly use the hair products on all three, which includes my hair, my client's hair, and testers. When I find a new product, I try it on myself, and I apply the product onto testers who have the same hair texture as mine, which is a coarse texture.
SA: What are some ingredients that are in hair products you should avoid? What are some of the effects of these ingredients?
DL: One of the first mainly is mineral oil. Some have that confused with glycerin. Mineral oils are bound in serums, which sit on top of hair, and weight the hair down. Some people think the mineral oil relates to moisturize, but that isn't the case. Mineral oils can also cause allergic reactions like skin irritation. Isopropyl alcohol is another ingredient to avoid, which is found in hair sprays, shampoos, and color rinses. It is a synthetic alcohol, and it causes split ends, dry hair, and for natural hair it dries it even more than other hair types.
SA: What are some of the ingredients in hair products you find that bring the best results?
DL: For natural or chemically relaxed hair, olive oil is a great choice. It restores the strength, shine, and moisture of the hair. It has the multiple vitamins, including A, B, C, D, and E. Honey nectar is another great ingredient, as it provides great protective layers, plus helps to prevent damaged hair as it adds moisture and manageability for the hair. Natural shea butter is good for it provides that strength and shine. It also provides the smoothness for the hair that you need. Extra virgin olive oil, which isn't chemically altered, is great for natural hair as it provides great smoothness. Castro oil is another great ingredient. Because it is anti fungal, it promotes a clean, healthy scalp. It is also good towards the thinning edges of your hair. You just apply it, massage it below the hairlines, and it promotes moisture. Jojoba extract is good for damaged ends. A lot of times when you conduct thermal styling, and you're using heat based treatments for hair, jojoba extract helps in sealing moisture into the ends of hair. Avocado oil is also great, which contain vitamins A, D, and E, which will help prevent spilt ends, and helps to prevent hair loss. Vitamin A promotes healthy hair, increases softness, promotes growth, and provides manageability of dry brittle hair. Vitamin B is essential for healthy hair growth, while also helping to straighten and strengthen hair. Vitamin C and D are good to prevent hair loss, and Vitamin K helps to keep hair healthy. Biotin helps produce keratin, a protein that hair naturally produces in order to keep hair strengthened.
More Like This
Recent Posts
by HeavenlyEssence
BlogHer and Chinet® asked our bloggers to plan a fun event with friends and family, usingChinet® Cut Crystal® products for inspiration. Check out their blog posts for their best elevated entertainment tips and ideas.
Read more