Protect Your Children XXX Material @ Your Local Mall & Eye Level For Your Children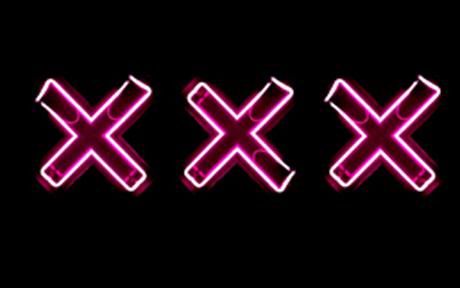 I really wish I didn't have to write an article like this. It's more fun to talk about cool blog hopping links, or awesome moms I've met, or funny things Matilda does, pretty much anything but this. However if I don't share with you what I found you may accidentally stumble into this store with your kids.
I really need to warn you especially with Christmas coming soon and all the children who will be shopping in our malls across America.
I just wonder sometimes what kind of a world are we living in where there is no respect for the innocence of a child? Especially with all the news of Penn State .
A world where your local store in your mall has no problem putting graphic x-rated sexual images in front of our children with no warning. Once their young eyes have seen that type of material there is no taking it back.

I am going to ask you to repost, tweet, FB & promote this article any way you can to get the word out to parents everywhere.

I went to our local mall the other day The Meadows Mall Las Vegas NV. I've included their phone number below. I called this morning to speak with a manager to complain and they would not put me through they are sending a complaint form which I will fill out. I do urge you if your local, please call the mall and complain & request a form.

My girlfriend was in from out of town she lives in Orlando. She had made the mistake of taking her three girls ( all under the age of 13) to this store. They do have some adult humor but also have products for young teens. She was just wandering the mall so she walked in. To her shock there was an entire wall filled with adult sex toys. I will not name everything there as it's rather explicit but if you want to find out for yourself just visit your local Spencer's and you will see these toys on a wall, with no adult content warning, or age appropriate warning, out in the open for the world to see.

When she came to Vegas she asked me to go inside my local Spencer's to see if it was in our store also, so I did. Sure enough in front of me was a huge display right at eye level filled with adult sex toys. The kind that one should only find intentionally by visiting an ADULT store.

But this is NO Adult store this is a store located in YOUR mall where you let your children shop. There were no warning signs, no 18 and over signs, NOTHING. You just walk in and BAM right there it is. So even though Matilda is just 7 months old I wanted to warn you so you can protect your child and never let them wander in the mall. Something that parents felt comfortable with is now like letting them freely walk into the doors of an adult book store.

So please tell everyone you know and if this store is in your local mall demand that they at least put a warning sign and keep the adult material behind a curtain or private door as expected in any time of adult store.

They are pushing sex on our children and it's time to stop. It was very sad, but at the same time I was also angry.

When I saw all the toys I just said out loud to my husband "this is very sad" to which a boy about 13 in the store ( with his mother I may add) asked "why is that sad".

I replied " because people shopping in the mall with young children do not expect to see adult sex toys out in the open for their babies , it's disgusting and it's sick.

I've included a link to the store below and I've also included my local mall information. As a mother please check your mall and warn other mothers not to allow their kids to wander free any longer. If you do, you are willingly letting them walk right through the doors of an adult sex shop.

You have now been warned.


Spencer's Gift Store

SPENCER GIFTS - THE MEADOWS 5.7 MILES
Address
THE MEADOWS
LAS VEGAS, NV 89107
Get Directions to Spencer Gifts - The Meadows
Phone
702-870-8770
SPENCER GIFTS - THE GALLERIA AT SUNSET 17 MILES
Address
GALLERIA AT SUNSET
HENDERSON, NV 89014
Get Directions to Spencer Gifts - The Galleria at Sunset
Phone
702-434-6701
Mompreneur Mogul
Live, Laugh & Love and don't blow out another's candle it only makes the room darker.
Trending Now
More Like This
Recent Posts
by LisaCashHanson
Mom has a lot to check off her list this Summer, and Kellogg's cereal can help her get it done. How will you make the most of your Summer? Check out our blog posts as we share with you inspirational ideas for celebrating the moments of magic that will happen during this activity-filled time of year! PLUS enter for a chance to win as $100 Walmart gift card!
Read more
Pepperidge Farm Cracker Chips Reviews
Bloggers try their favorite flavor of Pepperidge Farm Cracker Chips. Read their posts and get a $1 off any Cracker Chip Bag.