In my blog post Thursday I mentioned that I made two batches of seitan earlier in the week (don't miss my Country Fried Seitan recipe). One batch was my vegan pepperoni sausage. I froze most of it but I stored about 8 ounces of it, in its cooking broth, in an airtight container. Last night Dave and I were feeling lazy – so lazy we didn't even want to go out to eat – that we decided to make a quick and easy dinner together.
I crumbled the homemade vegan pepperoni in the food processor.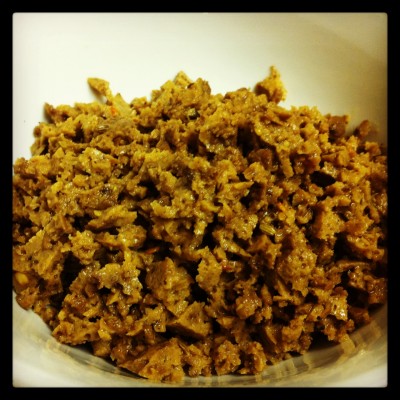 My omnivore husband remains shocked by how much this seitan recipe tastes like actual pepperoni!
Dave took it from there: [click to continue…]