Rainbow Carrot Quinoa Salad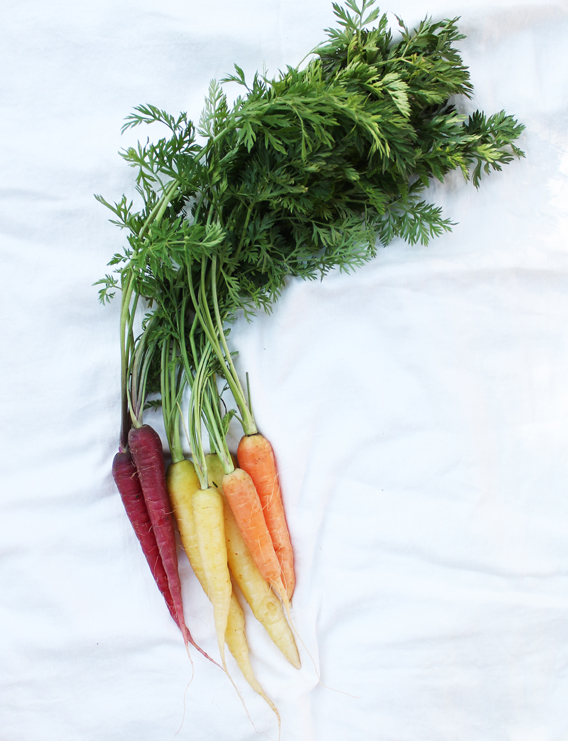 I remember the first time I saw a bunch of rainbow carrots. I was in awe of their beauty and couldn't wait to see what they tasted like. But I was afraid to mess them up. How would I cook them? Should I cook them? Then I exhaled and realized I could buy more than one bunch.
The first time I cut into a purple carrot, I was shocked to find it bright orange inside. If you take a peeler to it, there is almost a tie-dye effect. Raw rainbow carrots are great for snacking and perfect for veggie & dip platters. I also enjoy them roasted whole or in halves with a little olive oil and salt. Each color has a distinct flavor, and the kids love eating the rainbow.
continue reading here...
Related Posts
More Like This
Recent Posts
by InspiredRD
Hearing your baby laugh is the most amazing sound. Discover why baby laughter is so important, your baby's own Baby Laugh Index™, and much more at www.babylaughindex.com.BlogHer and Bright Starts™ asked 10 bloggers to share what kind of laugh their kids have and to try out one of these fun toys: the Jungle Fun Ball Climber™, the Hide 'n Spin Monkey™, or the 3-in-1 Step 'n Ride Lion™ . Check out their posts and learn how you could win one too!
Read more
Most Popular
on Gluten-Free
Recent Comments
on Gluten-Free