The Reality Show That Spoke To My Soul
Remember her as Paris Hilton's sidekick on "The Simple Life"???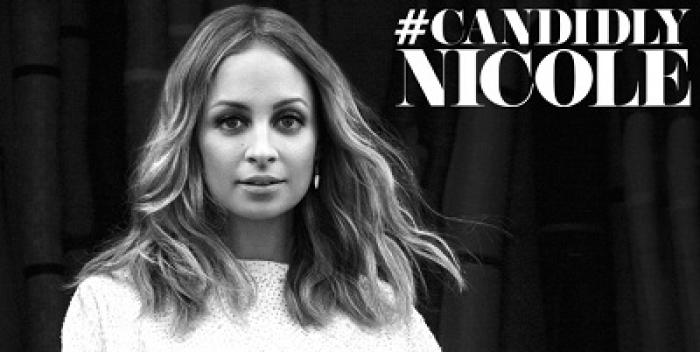 image via vh1
And now entrepreneur, philanthropist, writer, actress, mother, fashion icon and now most importantly "BFF in my head", Nicole Richie has made a return on TV, starring in her reality show on VH1 called #CandidlyNicole.
And after only watching the first episode I was…..
HOOKED!
I had expected to like the new series. But realizing that her CANDIDLY conversations with her pals, lil sister, Sofia and famous dad, Lionel Richie is just simply worth watching.
#CandidlyNicole is based on the 32-year-old's über popular AOL Web series—which comes straight from her Twitter feed, tackling everything from beauty to parenting, and beyond!
Since getting married to singer Joel Madden and raising two beautiful kids (Harlow and Sparrow) I simply thought the once party girl got boring…but I should've know better…just because one becomes a mom and is married that doesn't mean one is boring….right??!! she is still that fun loving girl that feel in love with on the Simple Life.
In episode 1, Nicole sets up an online profile for her best friend who she then "catfish". In episode 2, she acts as the "responsible" adult supervisor to her lil sis, Sofia, while her parents are away.
Have you been watching? Have you seen one episode of a show and knew that it spoke to you?
Recent Posts
by mommyposh
We asked our bloggers to craft some recipes from the different Success® Rice flavors and tell us about it. Check out their ideas and you could win a $100 Visa gift card!
Read more
Lean Pockets have no artificial flavors, a good source of protein & have 100% real cheese. Read our bloggers posts where they will tell you their guilt free experiences with Lean Pockets. Plus get a chance to win $100!
Read more