Remembering is more than just one day
By
lmoe
on November 10, 2011
(I wrote this for the Esquimalt News in 2002 for the week after Remembrance Day...the photos at the end are mine, added to this post)
The poppies are put away; the rain has set in for good; Canadian Tire money is stronger then the Looney and Christmas music pounds from every store. Remembrance Day provided a long weekend in more ways then one.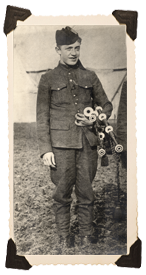 It started off Friday morning at my daughters' school's annual Remembrance ceremony. I always attend these affairs with pockets bulging with tissues.
From the first swirl of the Piper bringing in the guests of honour, veterans in their Legion or Service uniforms, I choked and fought the inevitable sniffling. Old, so old, in contrast to the bright young faces around them.
And all the words about the sacrifice and debt we still owe these people sitting in front of us today. I cried through the anthem, both French and English and then at the irony of a dramatic presentation by a local theatre school: actors the same age these veterans were when they had their final days of childhood were stolen.
My pockets were empty when I left.
On Sunday, walking to the cenotaph we went by a house we pass almost every day. I never
knew Harry but I have no trouble picturing him, a lanky young man in his khaki uniform, towering proudly over his diminutive war bride, Alice. We had chatted a few times; one day I commented on his impeccable yard and beautiful hydrangeas. A few months later he rushed out to tell me that the cuttings were coming along fine and I should be able to take them home in another week or so.
Leukemia succeeded where the Germans failed. I have a lovely hydrangea surrounded by forget-me-nots to remind me of him all summer long.
Then there was Bill John who lived just down the street. He died recently but his widow still lives here and we all look out for her in our own way. He was a naval photographer who took the time to show me some of the great pictures he'd taken over the years. My girls have little rocking chairs he made for their teddy bears. He's someone we don't put away with the poppies either.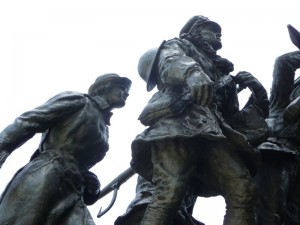 This year neither of our daughters walked in the Remembrance Day parade and we had thought about going to the cenotaph downtown. Briefly. There is something about Memorial Park in Esquimalt on Remembrance Day. I think it is the sound of the children in the playground mixing with the distant sounds of the howitzers downtown firing their salute that continues to draw us here.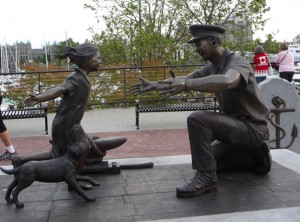 In this community we feel the spirit of remembrance in our history and in the present. Every block has Canadian Flags in the window signifying service families who were recently at the dock where so many goodbyes have been said before.
As the words were spoken at the Cenotaph on Sunday, a young man was rocking a baby. When the baby started fussing and wouldn't settle for the young man, a nearby Leading Seaman in dress uniform broke her stand easy and came over to the baby buggy. She reached into the diaper bag on back of the buggy to help her husband with changing and feeding the baby.
I was close to a Public Address Speaker but I couldn't hear the words just then; I was too busy holding my daughters as tightly as I could.
Remembrance day isn't just to keep Halloween and Christmas from bumping into each other. It is no more one day a year then Canada is important to us only on July 1s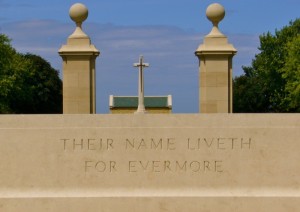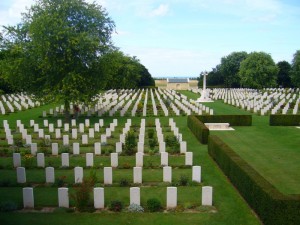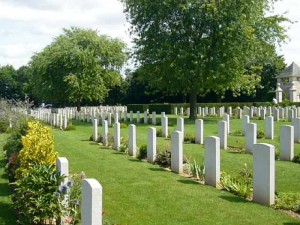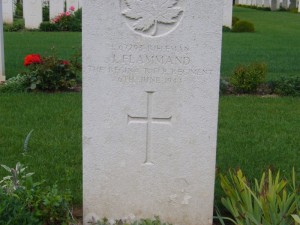 More Like This
Mom has a lot to check off her list this Summer, and Kellogg's cereal can help her get it done. How will you make the most of your Summer? Check out our blog posts as we share with you inspirational ideas for celebrating the moments of magic that will happen during this activity-filled time of year! PLUS enter for a chance to win as $100 Walmart gift card!
Read more
Most Popular
on Work/Life
BJ's Wholesale Club Reviews & Sweepstakes
Baby's needs, that grocery check list, household cleaning supplies and even over the counter medicine. Its a one stop shop! Read more about our Moms' experiences with BJ's Wholesale Club.
Recent Comments
on Work/Life