Remembering Steve: My Homage to Steve Jobs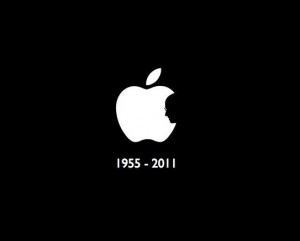 I learned of Steve Jobs passing while on a bus in San Francisco via my iPhone. I heard my AP News app alert from my purse.
When I looked at my phone, I was saddened to see that Apple announced Steve Jobs had died.
I paused for a moment, told my husband and then quickly got off my stop.
We have been traveling around San Francisco this week. I did my best to keep my MacBook Pro shutdown throughout the week. Without my iPhone, I probably wouldn't have known for hours.
Steve Jobs was an a amazing, innovative man who impacted the lives of us all, whether we realize it or not.
I am an Apple girl. I met my husband freshman year of college at Syracuse University while trying to set up my Mac Performa 636. It was my first computer. For some reason, it didn't quite work and I had to get a new one. But my relationship with my now husband and Apple was just beginning.
Read the full post on anotherjennifer.com
ADD A COMMENT
Recent Posts
by anotherjennifer
Most Popular
We asked our bloggers to craft some recipes from the different Success® Rice flavors and tell us about it. Check out their ideas and you could win a $100 Visa gift card!
Read more
Lean Pockets have no artificial flavors, a good source of protein & have 100% real cheese. Read our bloggers posts where they will tell you their guilt free experiences with Lean Pockets. Plus get a chance to win $100!
Read more