Restaurant Style Enchiladas at Home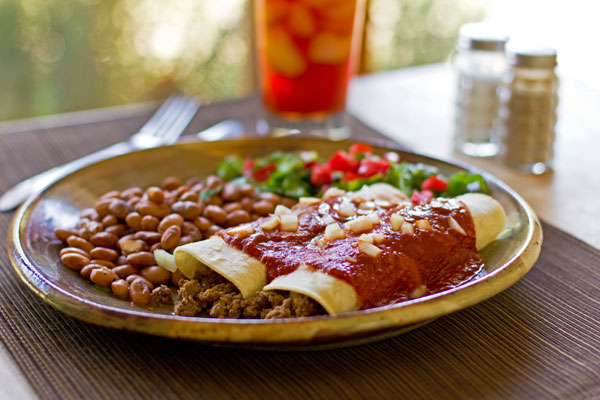 These restaurant style enchiladas are SO easy to make. All you need are some warm, soft corn tortillas, red or green chile sauce and your choice of filling. The filling can be chicken, ground beef, sauteed vegetables, beans, or what I use here, ground beef and Mexican chorizo. Add a little cheese, guacamole, sour cream, or my favorite - raw onion. For sides pinto beans (whole or refried) work well, and of course the traditional New Mexico salad of lettuce and tomato.
To learn more about how to make a plate of enchiladas like you see here in less than 30 minutes, click on over to MJ's Kitchen.
Related Posts
More Like This
Recent Posts
by mjskitchen
Our bloggers share their favorite holiday picks from the HSN Gift Store. Read more and see how HSN's Flex Pay can help you with the big purchases this year!
Read more
Most Popular
on Quick and Easy
Recent Comments
on Quick and Easy