Royal Blue Velvet Cake Recipe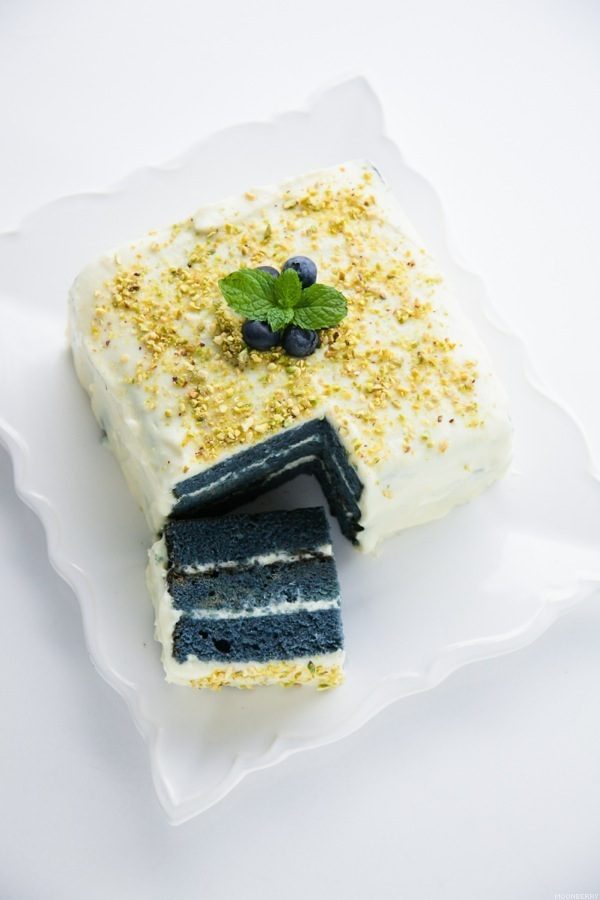 Velvet cakes are da bomb and I love red velvet cake in any form or shape, but it's getting to be so... overdone, don't you agree? Not that I'm sick of it, I am not. I'm just fickle, uninspired and seeking variety. I first heard of Blue Velvet Cake while I was munching on a red velvet one at Doughboys in LA. My friend told me that a baker nearby has a blue counterpart that was equally good, if not better according to him. I was way too full at that time to head over and check it out, but the idea intrigued me so much!
I imagined it must look incredibly gorgeous, the cake would be fluffy and coated with a thick velvety layer of creamy goodness. That image vividly lived in my mind for what, nearly two years now? Fast forward to last weekend, I was sitting on my hands figuring out what to make in the kitchen and considering that I had most of the ingredients in my kitchen available to bake a cake, I got a flash of inspiration and decided to make a Royal Blue Velvet Cake. It turned out really gorgeous and tasted great!
Whenever I bake red velvet cakes or cupcakes, I use my trusty recipe derived from Cakeman Raven in Brooklyn who's crazy famous for his red velvet cake. Thing is, I didn't want to bake so much - who's gonna eat all that?! - so I tinkered around with measurements, adjusted the recipe and halved most of the ingredients. I also don't bake nearly as much as I cook. All those recipes listing ingredient measurements in grams and litres (damn you, metrics!), I hate it and find it damn mahfan. I don't follow recipes exactly when it comes to cooking, but with baking, it's so tricky and rogues like me don't always attain successful results every time. Why can't everyone just adopt the easy way and standardize by using cups and spoons as unit measurement for baking since those stuff are readily available or easily acquired in the kitchen? And to complicate matters, liquid measurements (volume) are not on par with solid measurements (weight) so I can't even cheat. Garrrhhh. Not everyone has a measuring scale! (Well... I actually do, an electronic one that happened to be out of battery.) :X
Anyway I wasn't gonna go out to buy a carton of buttermilk just to use a 1/2 cup of it, although in hindsight I should've and could've used the remainder for Buttermilk Fried Chicken; oh well, next time! Since I had a bottle of Vanilla Probiotic Yogurt Drink, I used it instead and it didn't drastically change the result. This was a good call as I like the idea of having probiotic in my royal blue velvet cake.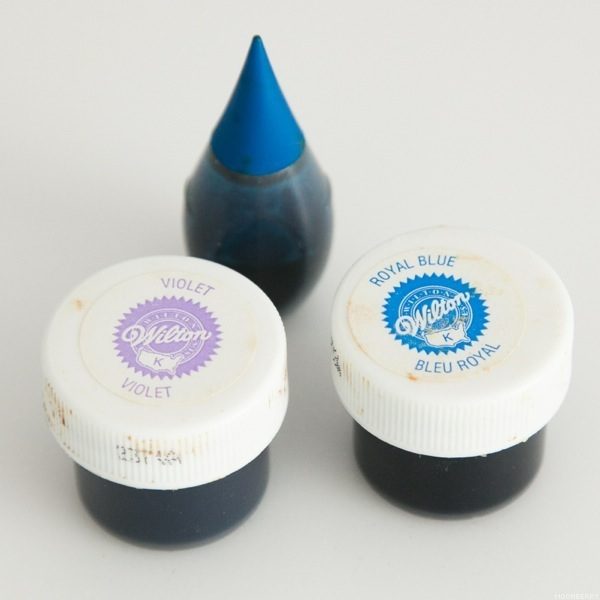 I was intending to use fresh blueberry juice for the coloring (and flavor) so I bought a punnet only to realize when I started smashing them in a bowl, the juices came out clear and that definitely wasn't gonna be blue enough to color an entire cake so I resorted to food coloring. I ended up using the fresh blueberries as topping instead, but I'll try to incorporate it right into the cake. Wasn't entirely sure how to yield a rich, deep royal blue color with this so I used three different kinds of food coloring: the McCormick Blue, Wilton Royal Blue and Violet. I know it sounds weird to be adding violet, but when I started out with adding the McCormick Blue to the chocolate-colored batter, it turned yucky swamp-like greenish blue and that certainly didn't look right. I slowly added the Wilton colors into the mix until the batter color turned tolerable.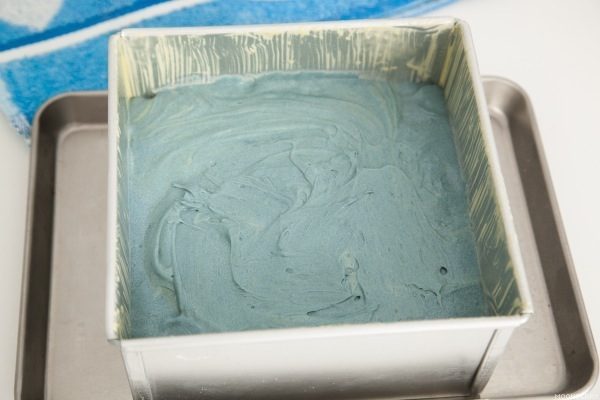 Remembering how usually when I make red velvet, I stop adding food coloring once the batter turned dark-pinkish instead of a totally deep red which would indicate way too much food coloring to the point where you can taste it and I don't like that taste. So when my batter turned this pale blue color, I deemed it adequate and my blue velvet cake was ready to be sent into the oven.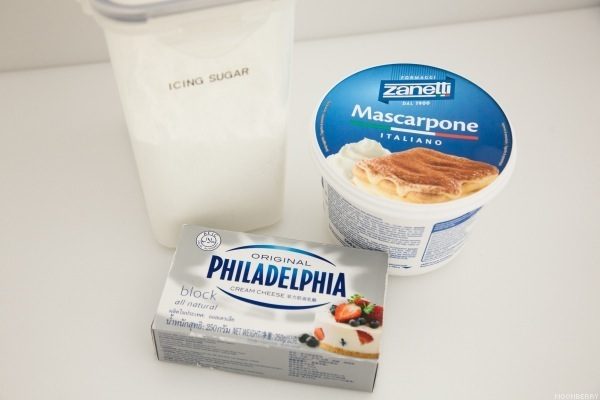 While that's baking, for the frosting, I decided to add mascarpone into the cream cheese mixture since mascarpone doesn't have a very distinct flavor and I wanted a more velvety body to my cream cheese frosting.
Comments
More Like This
Recent Posts
by moonberry
Help protect your family from the transmission of harmful bacteria and viruses! Use Lysol's Full Bathroom Range to remove soap scum, lime scale, and everyday dirt and grime to leave your bathroom smelling clean and fresh.
Read more
FoodSaver® Reviews & Giveaways
Save time, money and space with the FoodSaver® Vacuum Sealing System! Air is the enemy of freshness and FoodSaver® vacuum sealers remove and lock out air and moisture. It keeps food fresh up to 5x longer! Read our bloggers' posts and know more about FoodSaver® plus get a chance to win $100!