A Delicious and Hearty Winter Meal: Savory Beef Stew
Featured Member Post
When it gets cold outside, there is nothing as inviting as a delicious and savory beef stew made with fresh vegetables. This hearty meal is made in a Crock-Pot, and the tantalizing aromas of it cooking throughout the day will make your mouth water in anticipation of what's to come!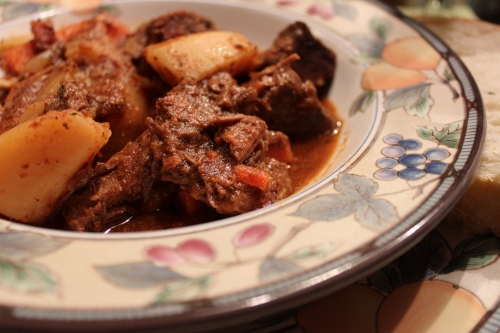 Image: Courtesy of Jodee Weiland
When the temperatures are extremely cold to below zero and the wind chill is below zero as well, it's time to make Savory Beef Stew…A Delicious and Hearty Winter Meal! Beef stew is always welcome in our family when the days are cold outside, and we need a hearty meal that will take the chill off our bones. This recipe for beef stew is cooked slowly in the Crock-Pot for six to eight hours, is definitely full of delicious flavor, and is easily one of the best meals to prepare on a cold winter's day.
Read more at Learn from yesterday, live for today...
Comments
More Like This
Recent Posts
by Jodee Weiland
Our bloggers have come up with some ways to celebrate this season! Here you will find tips on how to make these summertime activities unforgettable sponsored by Aquafresh. Aquafresh provides Sugar Acid Protection -- active defense for teeth against sugar by both repairing teeth from the consequences of sugar acid attacks and protecting them for the future. Read our bloggers' reviews and get a chance to win $100!
Read more