A Delicious and Hearty Winter Meal: Savory Beef Stew
Featured Member Post
When it gets cold outside, there is nothing as inviting as a delicious and savory beef stew made with fresh vegetables. This hearty meal is made in a Crock-Pot, and the tantalizing aromas of it cooking throughout the day will make your mouth water in anticipation of what's to come!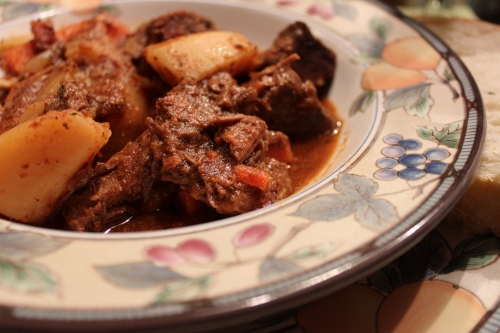 Image: Courtesy of Jodee Weiland
When the temperatures are extremely cold to below zero and the wind chill is below zero as well, it's time to make Savory Beef Stew…A Delicious and Hearty Winter Meal! Beef stew is always welcome in our family when the days are cold outside, and we need a hearty meal that will take the chill off our bones. This recipe for beef stew is cooked slowly in the Crock-Pot for six to eight hours, is definitely full of delicious flavor, and is easily one of the best meals to prepare on a cold winter's day.
Read more at Learn from yesterday, live for today...
More Like This
Recent Posts
by Jodee Weiland
There's no better vehicle to bring the family together than the Chevy Traverse. It's the ultimate family vehicle, and the inspiration behind the tales that these bloggers are sharing about those special moments spent with their families. Check out the posts to see just how different, and, in many ways, the same, family time is nowadays as compared to when the bloggers were younger.
Read more
Tyson Fresh Chicken Reviews
With a little help from Tyson Fresh Chicken, bloggers share their favorite chicken recipes for mealtime with the family. Read their posts and enter for a chance to win a kitchen goods gift basket!