Savory vegan breakfast ideas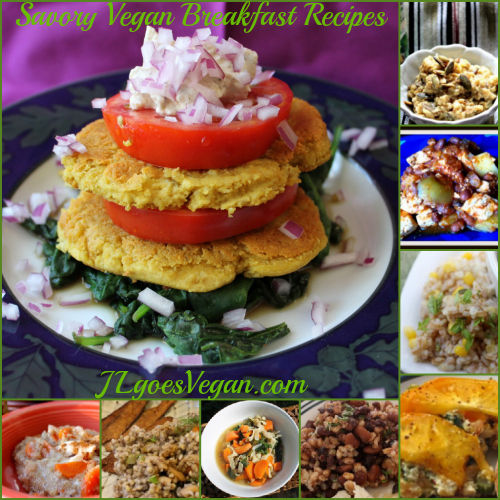 Yesterday I posted a photo of my oatmeal breakfast on Instagram and Facebook and people were totally digging it.
Why?
It was a savory oatmeal!
Rolled oats (cooked in the pressure cooker for four minutes), nutritional yeast, avocado, onion and Sriracha
It's not my first savory oatmeal…
and it sure won't be my last!
But I like lots of other kinds of savory breakfast options as well. Some of my favorites:[click to continue…]
JL Fields is co-author of the forthcoming Vegan for Her: The Women's Guide to Being Healthy and Fit on a Plant-Based Diet and writes the blog JL goes Vegan.
Comments
More Like This
Recent Posts
by JL Fields
Children have unique nutritional needs that set the stage for their health later in life. Understanding essential nutrients, and ensuring that your kids are getting enough of them, will help support optimal health now and in the future. Read our blogger's post and see how you can add essential nutrients to your children's diet.
Read more
HORMEL® REV® Wraps Reviews & Giveaway
With a little help from HORMEL®, bloggers share how they get their teens the fuel they need for their on-the-go lifestyles. Read their posts and enter for a chance to win $100!