School Lunches: Friend or Foe?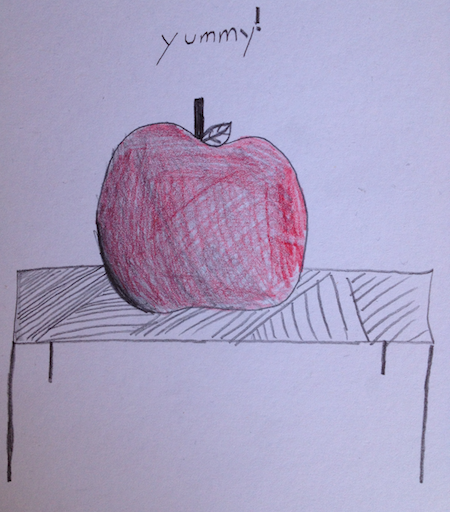 I'm a couple weeks into packing lunches for the kids, and things are going pretty smoothly. For the most part, lunch boxes are coming home empty, and when they aren't empty, I'm querying my children as to why their lunch has not been eaten. I've heard a variety of reasons from "You gave me too much to eat," or "I was talking to so and so," to the more straightforward reason, "I don't like it."
I've taken it all in – made mental notes of the why behind the lunch coming home, as well as making note of the victories (i.e. empty lunches).
But, we've only been back to school for less than a month, and deep down, I know, that things will eventually turn south. I'll loose my enthusiasm for making lunches just as the kids will loose their enthusiasm for eating them.
Which is why it is time to revisit my Summer 2013 resolution -- to figure out a way to better manage lunchtime.
First, let me explain a bit about that resolution that I pretty much ignored. . .
By the time the kids wrapped up school in late June, I was done with making lunches. Four lunches, five days a week, throughout the school year, really adds up. (for more lunchtime numbers, visit my end of school year post, Lunch by Numbers)
That is why I made a resolution for the summer to figure out a way to make it go much more smoothly when it came time to get back to school. I resolved to create a list of lunch items that the kids would like. I made the resolve to try out new lunchtime recipes that would help with the variety of what I packed for lunch, and to figure out a way to get them to eat a more balanced meal (I've a carb-only eater in the bunch).
But, as summers go, time slips away, and by the time the first day of school came around in early September, I found myself making the same old lunches that I did back in June.
Enough is enough. This week, I'm kicking into gear, and starting that list of lunch items that will help me stay out of the rut I get myself into – That rut that includes serving the same things, not planning ahead as to what the kids will eat, wrapping my head around the likes and dislikes of each of them, and expanding my lunch options horizons, so that in a month's time, they're not asking me to stop giving them the same sandwich every single day.
Here's how I did it:
First I looked at my goals, and what I wanted to accomplish when it came to lunchtime:
1. Quick and easy to make.
2. Balanced nutritionally – along with brain food.
3. Ideally one lunch for all four – not a smorgasbord of 4 different meals
4. Minimizing lunches returned uneaten
5. No waste lunch – no packaged foods that included extra bags or containers that were to be thrown away after
6. A healthy mid-morning snack
Then I took a look at their goals:
1. Exciting to eat – and variety. Nothing is worse than a boring lunch – other than the same boring lunch served day in and day out.
2. Quick to eat – The faster they eat, the faster they get to the playground
3. Foods that travel well. Egg salad is too stinky, foods can't touch when packed in the box (i.e. sandwich crumbs on the carrots means they won't be eaten), and hot foods, such as pizza, need to be hot by the time they get to lunch.
4. Something sweet – "Everyone else gets a treat a treat, why can't we have a piece of a candy?"
Next, I began thinking about how I could meet all, or most, of these goals.
I started out with getting the children involved in the process of making of lunch, as it is a great way to give them life skills. This is something Trina Robertson, MS, RD, Project Manager for Dairy Council of California recently suggested to me, and certainly something that I can be better at, especially as my children are getting old enough to help.
Following her suggestion, I got busy with the kids compiling a list of foods they liked, including snacks and healthy treats. We then talked about what foods they might be willing to try in the lunch – a way that we could expand beyond the same old sandwich every day.
More Like This
Recent Posts
by Laura@Family Eats
Johnsonville Sausages have no fillers for a juicy and firm texture. Our bloggers came up with delicious Fall Comfort Classic recipes your family will love. Re-create them at home.
Read more
Most Popular
on Cooking for Health
Recent Comments
on Cooking for Health