Seaport Village on the Beautiful San Diego Bay
When visiting the San Diego Bay on our recent trip to southern California, we walked down to Seaport Village to have a wonderful seafood lunch at the San Diego Pier Café, a dark brown building built out over the water and overlooking the harbor. This bay is the third largest natural harbor along the California coastline after San Francisco Bay and Humboldt Bay. It is absolutely beautiful, and no matter how many times we go to San Diego, we will never get tired of looking out across the deep blue waters and watching the beautiful sailboats gliding across the waters.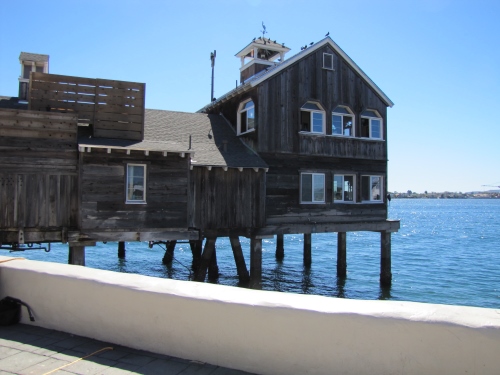 Image: Courtesy of Jodee Weiland
Another gem on this bay is the Seaport Village, where you will find over sixty unique shops and restaurants to visit while being entertained by musicians in the courtyards. People of all ages will sit and listen to the music, while others are eating or shopping. It is not unusual to see young children dancing to the music or riding on the Historic Carousel, the 1895 Looff carousel. There is a fountain and gazebo amid the shops and restaurants as well.
Read more at Learn from yesterday, live for today...
Comments
More Like This
Recent Posts
by Jodee Weiland
Lean Cuisine believes that women should be valued for their accomplishments as opposed to their weight/appearance. Lean Cuisine's new brand campaign Feed Your PhenomenalTM reflects its new brand purpose: to feed the greatness in every woman. Check out our bloggers' posts and see how they measure their true worth plus learn how you could win a $100.
Read more
Recent Comments
on Travel