Second Trans Woman Murdered in Baltimore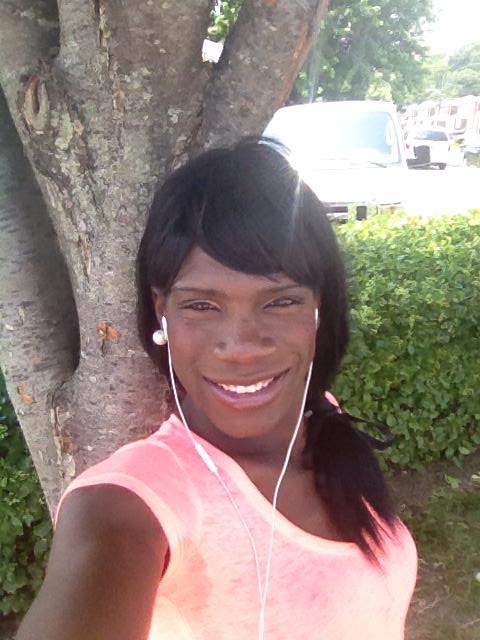 More terrible news from Baltimore – the murder of 26-year-old Mia Henderson, a trans woman of color whose body was discovered Wednesday. From Parker Molloy at The Advocate:
Police have identified the victim as 26-year-old Mia Henderson, and said her murder bore similarities to that of another transgender woman, killed in Baltimore in early June, according to the Baltimore Sun. Police declined to directly connect the two murders, however, noting that both are still under investigation.

…

Officers came across Henderson's body — located on the 3400 block of Piedmont Ave., near Lake Ashburton— while investigating another, unrelated crime in the area. According to reports, Henderson's body had experienced "severe trauma," marking Baltimore's second trans homicide victim in as many months, and the third since April 2013.
It is disgusting that I feel the need to use a chart to explain the patterns of recent incidents of the murders of multiple trans women. 3 women in Baltimore since April 2013, 5 trans women of color nationwide since June 1 2014, 4 transwomen murdered in my neighboring state of Ohio in a 15 month span, 3 lesbians of color attacked with 1 surviving in Texas -however I frame the trend, it is horrifying. And our sisters are suffering - lesbians of color, trans women of color, disabled trans women, most living on limited incomes.
Of course, several media outlets misgendered Mia. That's why I worked overtime to find an appropriate photo of her so we might remember her as more than a corpse or a mug shot.
Reggie Bullock, a professional basketball player with the LA Clippers, is the brother of Mia. Bullock tweeted a tribute to Mia, but chose to use her former name. It is really hard to sift that out as I can't imagine what it is like to learn your sibling has been murdered. I can only hope they were close in life and Bullock was more respectful of her identity. And will assist in ensuring her funeral is dignified and respectful of her.
Rest in peace, Mia. Rest in power. We will keep your memory alive and demand justice for the loss of your life.
We asked our bloggers to craft some recipes from the different Success® Rice flavors and tell us about it. Check out their ideas and you could win a $100 Visa gift card!
Read more
Lean Pockets have no artificial flavors, a good source of protein & have 100% real cheese. Read our bloggers posts where they will tell you their guilt free experiences with Lean Pockets. Plus get a chance to win $100!
Read more