Sex Can Kill You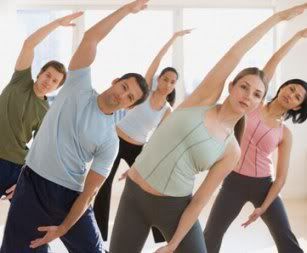 There was a recent report that reported Sex can Kill You.
But before you avoid fun time in the bedroom, let's look more closely at the study. It was reported that sudden exercise and sex can increase the risk of sudden death within the first 1-2 hours after finishing exercise. The most important thing to remember is that regular exercise is beneficial to help decrease the risk of heart attack and heart disease. This probably represents the people who don't exercise regularly or at a mild or moderate level and suddenly exercise at a rigorous level after being inactive for a while.
This probably also accounts for the folks who may not be having sex more than 1-2 times/year and then decide to have sex on a special occasion especially after a heavy meal can be a real set up for a cardiac event. Heart attacks occur when there's atherosclerotic blockage in the coronary arteries that send blood flow to the heart muscle. The atherosclerotic plaque can cause narrowing or even a complete occlusion. It's also possible that part of the plaque will break off and travel to a smaller arteriole causing a complete
occlusion.

Here's How You Can Prevent Sudden Cardiac Death:
Stop smoking, even if you only smoke a few cigarettes each week. Social Smokers who don't smoke every day, but just light up on weekends or at parties have an increased risk of arterial blood clots.
An easy walk with a pace that doesn't leave you breathless for 30 minutes is better than an intense work out that causes shortness of breath or any discomfort - be sure to ask your health care provider for exercise guidelines to help you lose weight and prevent heart disease.
Let's face it, weight loss is key to keeping your heart healthy. Crash diets aren't a good idea, slow and steady is better for keeping the weight off. Try decreasing portions, skipping the 2nd helping and avoiding the evening refrigerator raids when you're bored
Get your cholesterol level checked. Most people are surprised to learn that in the 40's and 50's that are cholesterol levels can start to rise. Know what your total cholesterol and LDL are. Aim for a total cholesterol less than 200 and a LDL less than 130. If they're higher talk to your health care provider about the best ways to get them lower and reduce the risk of developing coronary artery disease. LDL is considered the dangerous cholesterol and more likely to lead to atherosclerotic plaques.
Find out what your Triglycerides are. If they're greater than 150, then you may have an underlying difficulty metabolizing carbohydrate and be at risk for Type 2 Diabetes. Triglycerides are what the body makes when it metabolizes carbohydrates and when there's an excess, these get converted into LDL cholesterol, which is the type more likely to cause atherosclerotic plaques.
So, don't stop exercising or having sex! That's no fun, just start off slowly, get your cholesterol, LDL and Triglycerides tested, get advice about exercise to help your heart be as healthy and happy as possible.
Follow me on Twitter@NurseBarbDehn.
More Like This
Recent Posts
by NurseBarb
Johnsonville Sausages have no fillers for a juicy and firm texture. Our bloggers came up with delicious Fall Comfort Classic recipes your family will love. Re-create them at home.
Read more