Share your plans for living healthier in 2008 for a chance to win a trip to BlogHer '08!
Congratulations, Mrs. Flinger!

Fling that laptop into the modified diaper-bag-carry-all case and leave the kids with Dad. You'll be heading out to San Francisco in July for our annual BlogHer Conference.


Thanks for all of the contest entries. We can't wait to see everyone this summer!
**Contest Update**
Resolutions schmesolutions!
How are you REALLY making a difference to your health this year? It doesn't matter whether you've promised to compete in an Iron Woman competition, or cut back on carbs; the point is that you do something.
In the spirit of working toward healthier minds and bodies, we teamed up with Boca Burger to provide you with a chance to support the community. Tell us how YOU are living healthier in 2008—in any fashion. Your entry may just win you an all-expenses paid trip* to BlogHer '08, July 18-20, 2008, in San Francisco.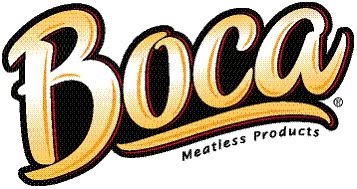 New to BlogHer? Join us and participate in our Special Offers today!
Entries will be collected through February 17. A winners will be selected and announced on this page and in BlogHer's General and Free Stuff Newsletters on Monday, February 25 2008**.
*Up to $1,000 value
**Announcement made in newsletters will occur on the regular posting schedule, on or after Feb 25.
Judging Criteria:
Entries will be judged by a committee comprised of BlogHer's community managers and selected health and wellness bloggers. Among the criteria members will judge by:
• Results: Have your changes had a positive effect on you, or those around you?
• Informational and inspirational quality: does your entry give the community something they can take away and follow?
• Content quality: What can we say? We're bloggers! We like things that are well-written and proof-edited.
• Buzziness: Does your entry inspire others to respond or link to your entry?
Rules:
• Entries should be no more than 250 words in length.
• Entries must be placed below in the comments section of this page, or a URL link to your entry on your own blog must be posted to the comments section of this page, to qualify.
• Entries must be written and posted before 11:59pm PST on Feb 17.
• Entries must comply with BlogHer editorial policy for appropriateness.
• Click here for complete Official Rules.
Back to BlogHer's Health Body, Mind, & Wallets section.
Visit Boca Foods.
We took a big bite of Pizza Hut's® Gluten Free pizzas and we loved it! Check out our bloggers' reviews and see why you need to visit your nearest Pizza Hut and get yourself those cheese-only and pepperoni Gluten-Free Pizzas, made with Udi's® certified gluten-free crust.
Read more
Check out our bloggers' delicious recipes using Campbell's Sauces for a stress free dinner preparation -- and more time with the family. Plus, enter for a chance to win $100!
Read more
Recent Comments
on BlogHer