Shrimp & Vegetable Noodle Soup
It's been cold since last week. In this cold weather, I need coffee, tea and noodle soup!
Since I was very little, I have been a big noodle lover. I used to eat udon noodle for breakfast everyday, every single day!
When I came to California to live, finding the yummy noodle places became one of my hobbies. I have my favorite restaurants, but I am still working on finding them. If you know the yummy noodle restaurants, please let me know!!
I don't do "every morning noodle" anymore, but I made noodle soup with shrimp and vegetable for lunch today.
http://cookin-log.junkoco.com/index.php/2010/11/29/shrimp-vegetable-noodle-soup/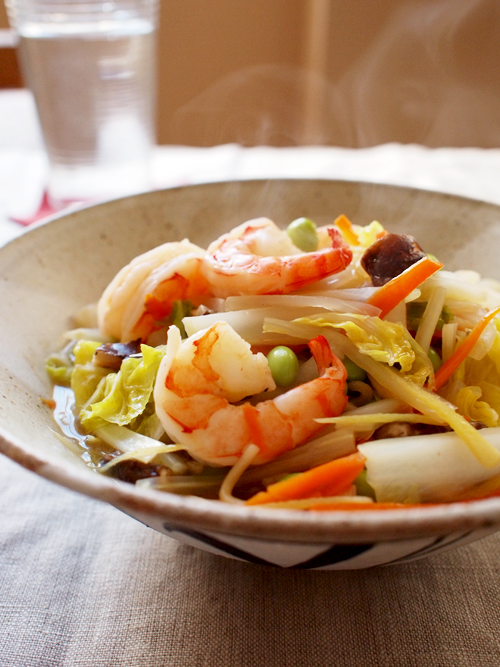 More Like This
We asked our bloggers to share their tips for staying confident even when having a cold sore. Check out their posts and learn how you could win a $100!
Read more
Mornings with Jimmy Dean
Busy Moms start their day right with Jimmy Dean breakfast sandwiches for their families. Read our bloggers' reviews and get a chance to win $100!