Sicily, Italy and Volcano Etna
By
marjo
on December 05, 2013
Just returned from a week in Catania, Sicily, Italy.
Stayed in the heart of Catania, at an elegant mansion of the first 900, carefully transformed into a charming Bed & Breakfast.
This was our room
Explored Catania and surrounding area by foot, bus, train, and metro.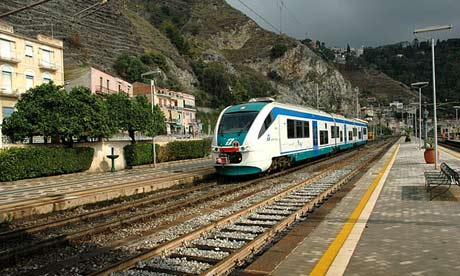 Saw some interesting sights. A man with the world on his shoulders all painted in gold.
Visited Taromina after Etna erupted and saw volcanic ash.
...And back to Malta.
More Like This
Hearing your baby laugh is the most amazing sound. Discover why baby laughter is so important, your baby's own Baby Laugh Index™, and much more at www.babylaughindex.com.BlogHer and Bright Starts™ asked 10 bloggers to share what kind of laugh their kids have and to try out one of these fun toys: the Jungle Fun Ball Climber™, the Hide 'n Spin Monkey™, or the 3-in-1 Step 'n Ride Lion™ . Check out their posts and learn how you could win one too!
Read more