Simple Meals
Are you trying to eat healthy but too busy to cook? Follow us weekly and find out great recipes that you can make ahead, that you can either pop in the oven or throw in your crockpot. Another great option is to get a friend or a couple friends and coordinate a meal exchange. Pick out two meals each and buy all of the ingredients for your two meals. Make sure to double them up if you are coordinating with a friend. Pick a day to prepare the meals and put in freezer bags with written directions on the bags. Freeze the meals and arrange a day to exchange them. This way you will have four different meals for the week. We have a few favorites that we tried this week and are excited to share them with you. Enjoy the easiness of not worrying about what to make, no cleaning, eating healthier and most importantly saving money!!!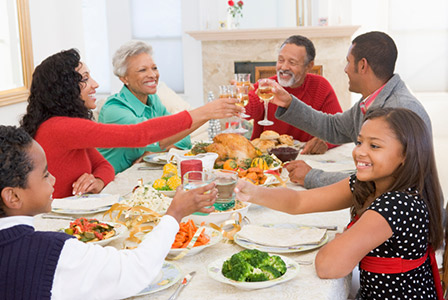 Click on the links below and they will bring you to a recipe card that you can print out. Pair these dishes with salad, white or brown rice and a healthy veggie. You can decide with your friends if you provide the sides for each other, but it may be easier just to focus on providing the ingredients and garnish for the main dish.
This is a meal that our contributor Mary Gies made. She found it on one of our favorite bloggers pages: Ring Around the Rosies
This one is something that my family makes a lot but I added beans to add more protein:
Skinny Chicken Enchilada Casserole
Hope you love these as much as we do. XOXO~ T2B
Photo Sourced from: www.sheknows.ca
Comments
More Like This
Recent Posts
by ToptoBottom
Our bloggers use the new ARM & HAMMER™ Truly Radiant™ Collection for a radiant smile. Read their posts where they share a few of their real-life experiences and advice on how to feel radiant day-in and day-out. Plus get a chance to win a $100!
Read more
HORMEL® REV® Wraps Reviews & Giveaway
With a little help from HORMEL®, bloggers share how they get their teens the fuel they need for their on-the-go lifestyles. Read their posts and enter for a chance to win $100!