10 Uses for Arm & Hammer Baking Soda
BlogHer Network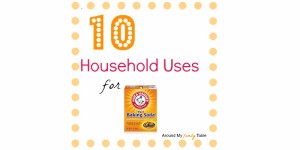 The holiday season is in full swing at my house, so that means it's time to clean, clean, clean.  Bake, bake, bake. And then clean some more.  Some where in there I spend time with my family and friends. However, I don't tend to use harsh chemicals to clean. . . .
More Like This
Johnsonville Sausages have no fillers for a juicy and firm texture. Our bloggers came up with delicious Fall Comfort Classic recipes your family will love. Re-create them at home.
Read more
Tyson Fresh Chicken Reviews
With a little help from Tyson Fresh Chicken, bloggers share their favorite chicken recipes for mealtime with the family. Read their posts and enter for a chance to win a kitchen goods gift basket!