10 Uses for Arm & Hammer Baking Soda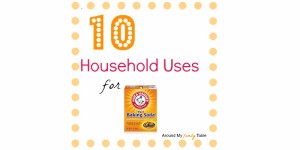 The holiday season is in full swing at my house, so that means it's time to clean, clean, clean.  Bake, bake, bake. And then clean some more.  Some where in there I spend time with my family and friends. However, I don't tend to use harsh chemicals to clean. . . .
We asked our bloggers to craft some recipes from the different Success® Rice flavors and tell us about it. Check out their ideas and you could win a $100 Visa gift card!
Read more
Lean Pockets have no artificial flavors, a good source of protein & have 100% real cheese. Read our bloggers posts where they will tell you their guilt free experiences with Lean Pockets. Plus get a chance to win $100!
Read more