A Beast in a Basket
BlogHer Network
Our little kitty, Cinder, adopted my grandmother's laundry basket – circa 1930.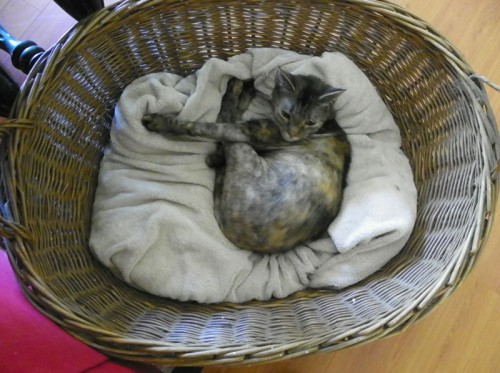 These days she has competition for the basket.
. . .
More Like This
Our bloggers use Tyson® Fresh Chicken for their chicken recipes. Re-create these recipes for a wonderful mealtime at home with your family. Also, enter for a chance to win a gift basket of kitchen goods and gadgets.
Read more