Chez Roo is Open
For the weekend, anyway.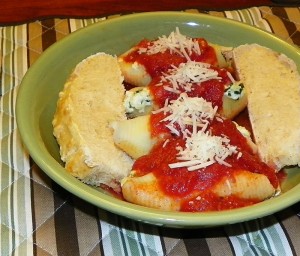 My Hannah (12 years-old) has turned into quite the little chef. She's taken to watching cooking shows rather than cartoons and is particularly taken with Food Network's Chopped and The Next Iron Chef. Come weekend time she is in full cooking mode.
Last weekend it was Stuffed Shells one night and Lemon Roasted Chicken the next. We had a false start with the shells last week because she forgot to cook the pasta shells before filling them. This round of stuffed shells, filled with a spinach-cheese mixture and topped with marinara sauce, was cooked to perfection. The Lemon Roasted Chicken, a recipe she found online, was to die for.
Most Popular
June 28, 2017 - 10:51am by
melisa