Election Day
BlogHer Network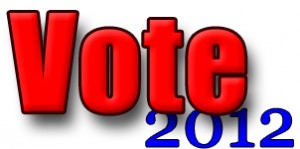 I've always taken pride in the ability to vote. I was so excited when I finally reached the legal age of being able to vote, and I was actually disappointed that I had to wait until I was 20 to vote in a presidential election.
Today… today election years leave me weary.
. . .
More Like This
There's no better vehicle to bring the family together than the Chevy Traverse. It's the ultimate family vehicle, and the inspiration behind the tales that these bloggers are sharing about those special moments spent with their families. Check out the posts to see just how different, and, in many ways, the same, family time is nowadays as compared to when the bloggers were younger.
Read more
Most Popular
on Work/Life
Recent Comments
on Work/Life