Homemade Chocolate Magic Shell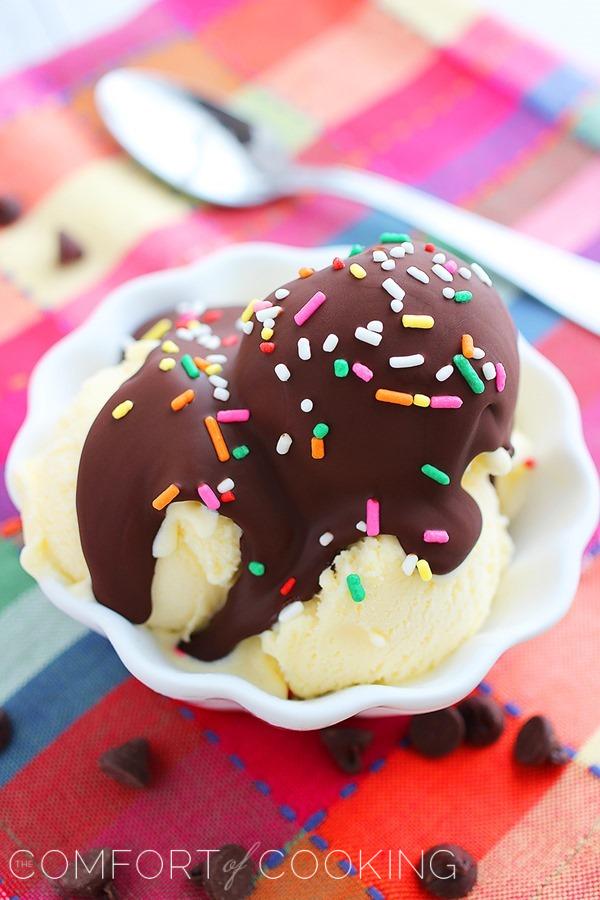 It just doesn't get better than this, y'all.
For this fun little treat, all you need is coconut oil and a cup of chocolate chips! And hungry, willing taste testers to pour the sauce over vanilla ice cream and watch the magic happen…
. . .