My Bookshelf
BlogHer Network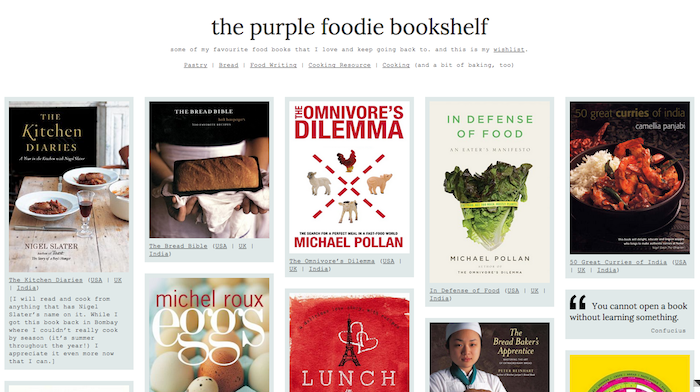 Great news! I've finally put together a page with a list of all my favourite cookbooks after all the emails I keep getting for book recommendations. I've also added my notes and comments about the books and I hope that this proves useful to you. Have a look, let me know what you think!
. . .
Comments
More Like This
Help protect your family from the transmission of harmful bacteria and viruses! Use Lysol's Full Bathroom Range to remove soap scum, lime scale, and everyday dirt and grime to leave your bathroom smelling clean and fresh.
Read more
FoodSaver® Reviews & Giveaways
Save time, money and space with the FoodSaver® Vacuum Sealing System! Air is the enemy of freshness and FoodSaver® vacuum sealers remove and lock out air and moisture. It keeps food fresh up to 5x longer! Read our bloggers' posts and know more about FoodSaver® plus get a chance to win $100!