What To Eat And Serve With Tzatziki Sauce
BlogHer Network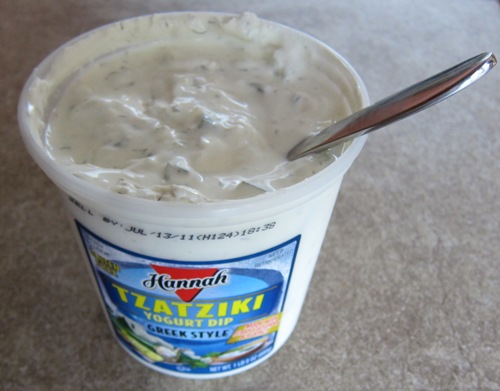 Tzatziki is a delicious Mediterranean sauce made out of yogurt with minced cucumber, garlic and lemon juice.  I usually buy a huge jar of tzatziki sauce at Costco (the Hannah brand of tzatziki sauce pictured above).  Even though it's a big package of sauce, it gets used up within a week at my house :)  There are so many things to eat and serve with tzatziki sauce, and it's so delicious!
I came up with the whole 12 different ways of eating tzatziki sauce! Here's how you can serve and eat the tzatziki sauce:
1. Sauce For Meat
Trending Now
More Like This
Jockey teams up with bloggers for a summer #SavedBySkimmies blog post series! So what are Skimmies? Check out these posts and see what our bloggers thought of Jockey Skimmies, plus get a chance to win a $100 Jockey gift card.
Read more
Louisiana Seafood Reviews & Giveaway
With a little help from Louisiana Seafood, bloggers share their favorite Louisiana Seafood recipes. Read their posts and enter for a chance to win $100!