Sopa Castellana (Garlic Soup with Eggs)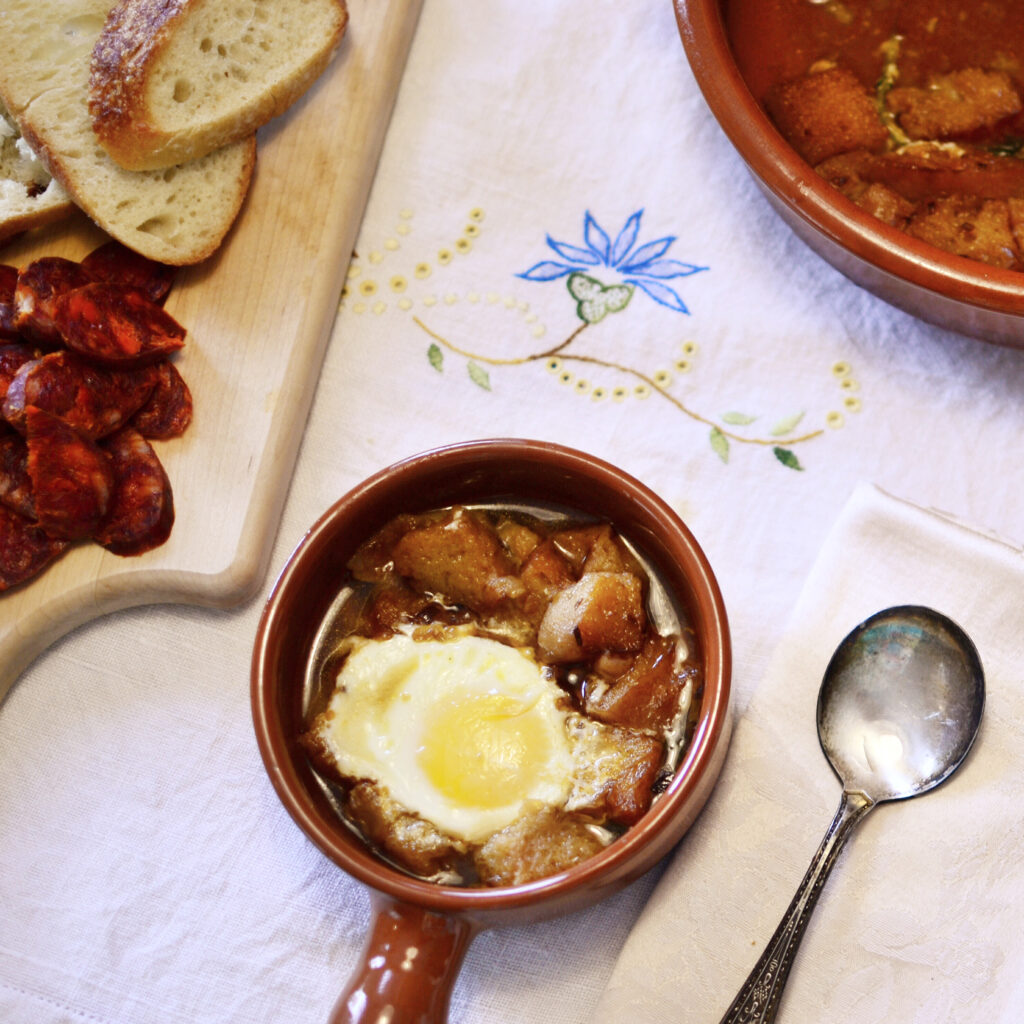 From a 100 million miles away, the Mars Curiosity Rover takes a picture of the planet earth. There it is just a little dot in space. The caption of the photo reads ~ Prepare to feel small. How insignificant the earth seems from such a distance! I think it is good to remember our smallness in the midst of the infiniteness that is, but what a different feeling we have of earth when our perspective is standing on the beach looking out at the sea or seeing a sunrise from some magnificent mountain top. We as individuals still feel small, but it is with the sense of how grand the earth is. So, it is possible to be both insignificant and grand at the same time. This thought makes me happy for some reason. I think it can be applied to so many things and to people themselves. What seems insignificant from afar can be so wonderful when it is brought close.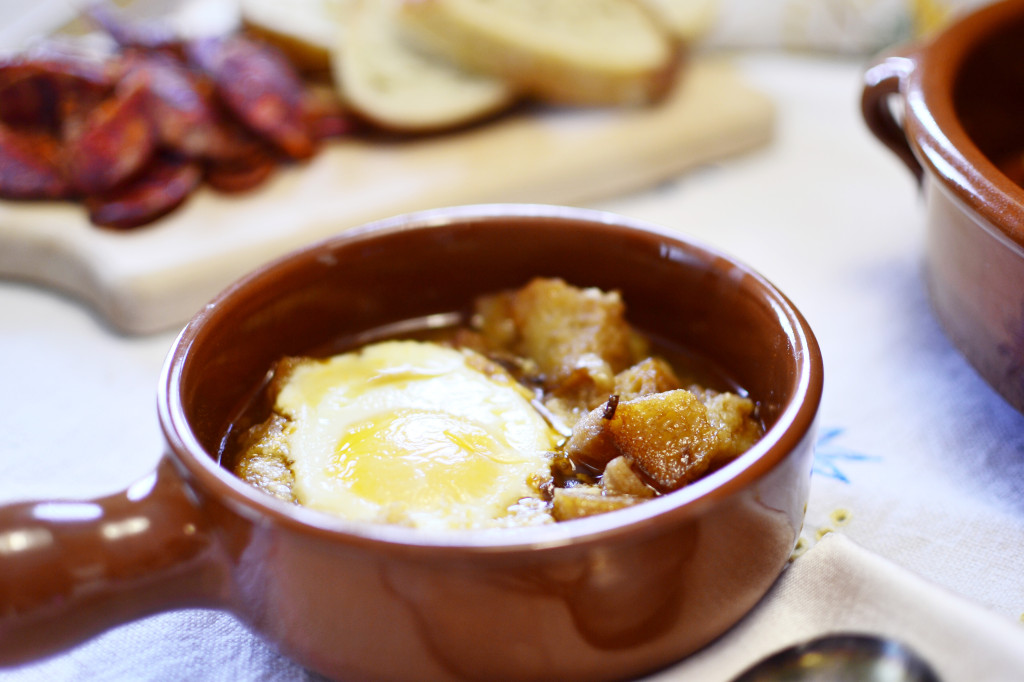 Today I made Sopa Castellana or Sopa de Ajo con Huevos. This is a soup born of poverty and expedience. Castilian shepherds created this dish when they had to travel long distances and needed a dish that would warm them up on cold winter nights and give them energy. From afar it might not seem to be anything special just stock, old bread, paprika, garlic, olive oil and eggs, but come closer. This soup is incredibly satisfying and healthy. The releasing of the creamy yoke into the broth creates a rich yet homey taste that rests easy in the mouth and belly. I have slightly adapted Recipe 130 of the cookbook 1080 Recipes. I have also halved the recipe so it would serve only two or three. For me, this soup is best on the day it is made, so I didn't want any leftovers.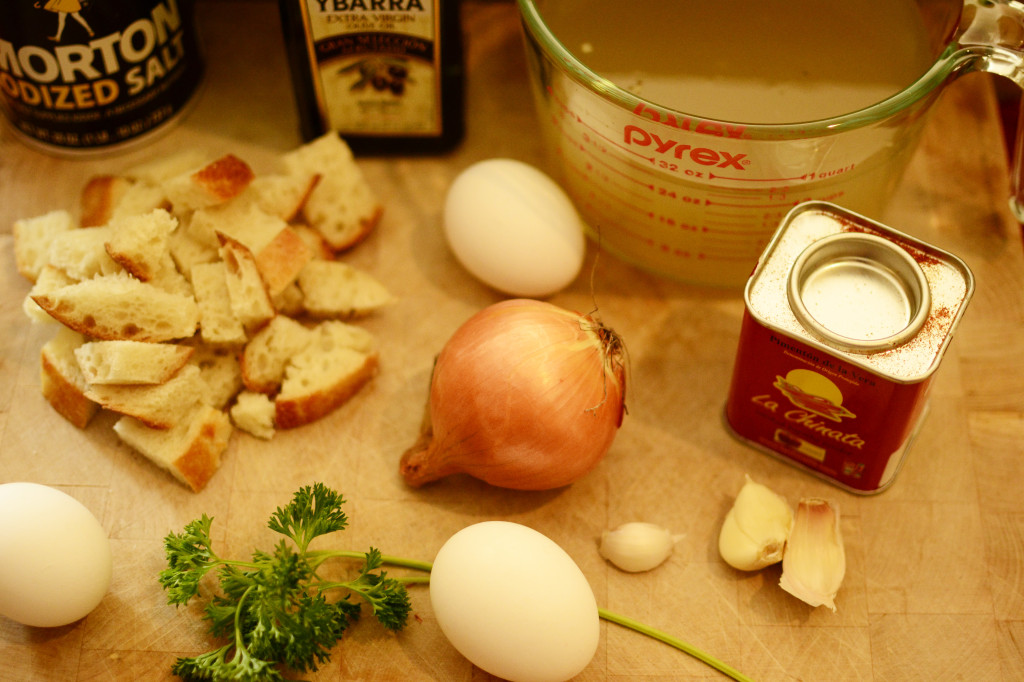 Ingredients 1/2 cup of olive oil 2 ½ oz of day old bread, sliced in 1 ½ cubes 3 cloves of garlic ½ tbsp of onion, chopped ½ tsp of Spanish paprika 3 ¼ cups of chicken stock, boiling hot 1 sprig fresh parsley, chopped 3 eggs Salt Instructions Preheat oven to 350º. Heat oil in a skillet over medium heat and add bread cubes when hot. Fry until golden brown. Drain on paper towels.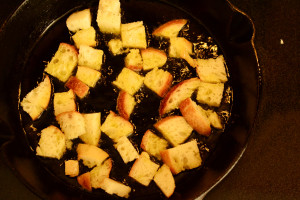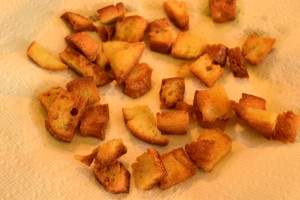 Remove all but 2 tablespoons of oil and add the onions and cloves of garlic and cook on medium low stirring occasionally until the onions are soft and garlic cloves are slightly browned. Remove garlic from the pan and the pan from the heat. Add paprika and stir.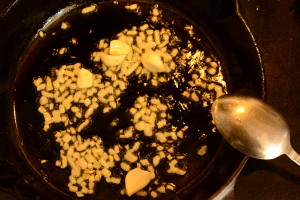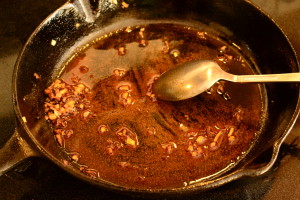 Place the fried bread in an oven proof casserole pan that can be used on the stove and pour onion mixture over the top. Pour in the boiling chicken stock, add parsley, season with salt, and stir well.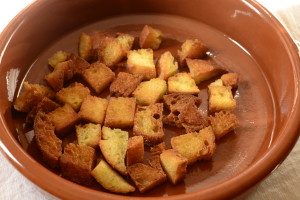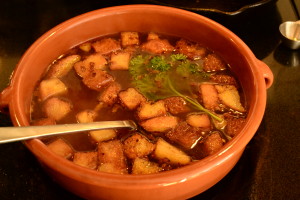 Bring to a boil and then lower heat and simmer for 5 minutes. Transfer the casserole to the oven and bake for 7 minutes until a crust forms. Remove from the oven and crack 3 eggs onto crust.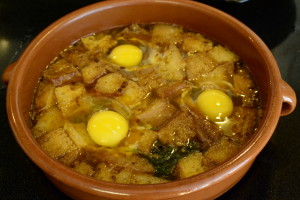 Return to the oven and bake until the whites are just set. Serve immediately. ¡Que Aproveche! Enjoy!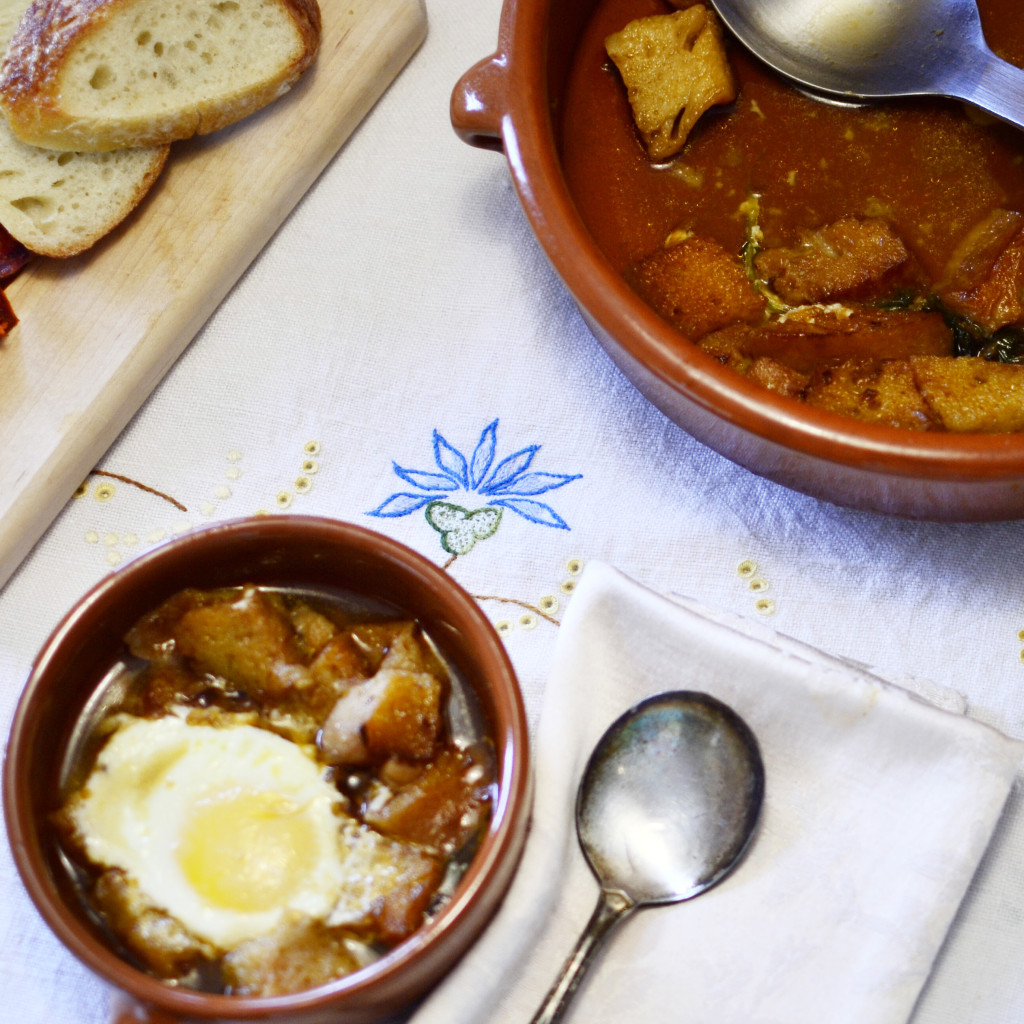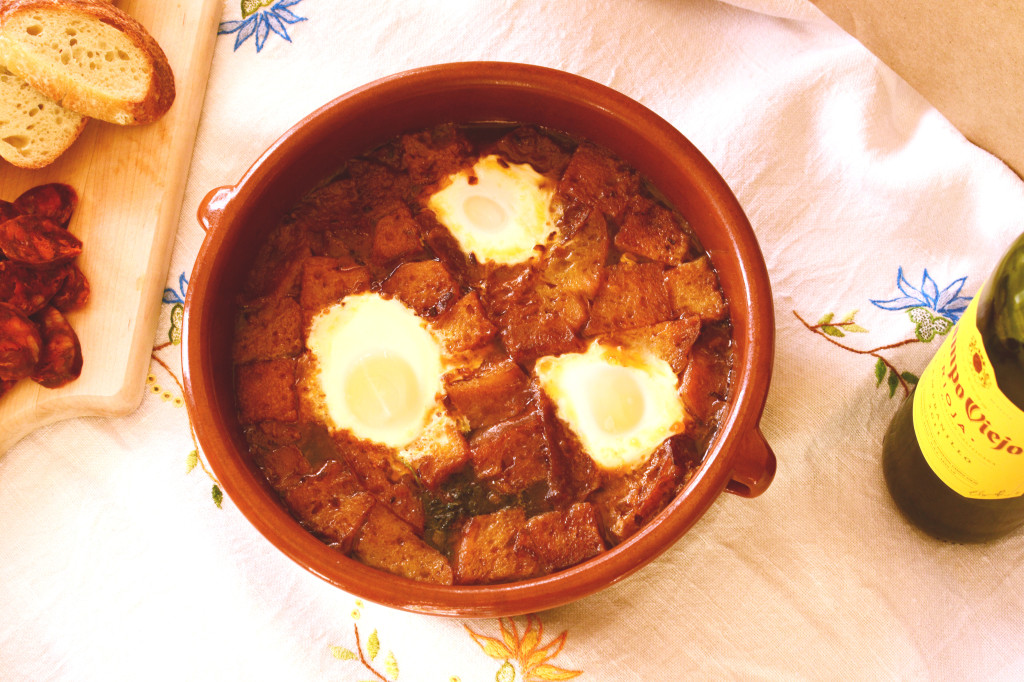 Comments
Recent Posts
by SanPasqual'sKitchen
Mary Kay® Global Makeup Artist Luis Casco, created 2 stunning looks featured on Project Runway. Our bloggers had a wonderful time recreating the Sculpted Look where the focus is on the lips and the brow and the Bronze Glow look where the focus is on the eyes and cheeks. Read our bloggers' posts and see how they recreated these looks plus get a chance to win a Mary Kay® prize pack!
Read more
Recent Comments
on Recipes