Splitsville: Break Up With Your Split Ends For Good
{by} Sasha | Crows' Feet, Cupcakes, and Cellulite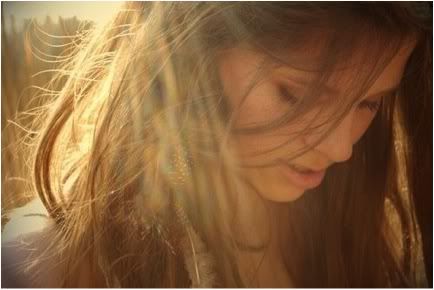 Nothing turns a good hair day into a bad one faster than irksome split ends. Those annoying little divided hairs can make your mane look frizzy and fried (not a good combo unless you're an Angora rabbit). So if you're over frayed ends, give 'em the boot by using a mending serum! You: If hair is already split, how do these split-end products work? Me: Polymers. Negative and positively charged polymers stick to hair "fusing" the split ends together! While mending serum can't permanently fuse the ends back together, your frayed ends will stay bonded for up to three days. You: Awesome! Me: Indeed!
Ready to break up with your split ends, lickity split, hair enthusiasts? Then try these fusion-fixin' remedies:
TRESemme Split Remedy Split End Sealing Serum $4.99
After just three uses, this serum boasts the elimination of up to 80% split ends while sealing in major shine. This revolutionary remedy will leave you with a perfectly smooth finish all day long (sans the split ends and frizz).
Nexxus ProMend Split End Binding Crème $10.99
This fusion-tastic crème can bind up to 92% of split ends back together after just one use! Simply apply a generous dollop to your locks (be sure to coat them evenly) after each wash and then style as usual. This magical binder is a major miracle worker when it comes to delivering super smooth, shiny tresses. I can personally attest to its worthy factor as this is one of my go-to products I wouldn't dream of skipping.
Dear split ends: I've decided to break up with you. It's not you, it's me. I want my locks to be free of frayed-ends once and for all. Good riddance!
For your daily dose of beauty, be sure to go to www.CrowsfeetCupcakesAndCellulite.com!
ADD A COMMENT
Recent Posts
by BeautyBlogger
We asked our bloggers to craft some recipes from the different Success® Rice flavors and tell us about it. Check out their ideas and you could win a $100 Visa gift card!
Read more
Lean Pockets have no artificial flavors, a good source of protein & have 100% real cheese. Read our bloggers posts where they will tell you their guilt free experiences with Lean Pockets. Plus get a chance to win $100!
Read more