Spreading a little love...
http://buzzmills.typepad.com/blog/2012/01/spreading-a-little-love.html 
This past week I have been lovingly putting together some little Valentiney treats for my etsy shop. I love being inspired by the holidays!
Some lovebirds...
And a very special Valentine's stuffed owl!
The owls, lovebirds, and bunnies are appliques that you can buy and do yourself at home. I really like making shirts for my kiddos, as perhaps, you can tell...but making them for other people is always so tricky with sizing and color preferences, etc. So, I did the hard part for you, you just provide the shirt!
And, this little owl, oh don't you just love her! So pink and purple and filled with love!
So I guess I'm two for two then, huh!! YAY, two weeks in to the http://i605.photobucket.com/albums/tt137/funshinegrl/handmade52.jpg" alt="Raising " target="_blank">Handmade 52...still going strong!! Check out some more handmades @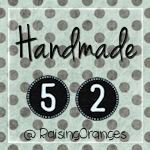 Recent Posts
by buzzmills
We asked our bloggers to craft some recipes from the different Success® Rice flavors and tell us about it. Check out their ideas and you could win a $100 Visa gift card!
Read more
Lean Pockets have no artificial flavors, a good source of protein & have 100% real cheese. Read our bloggers posts where they will tell you their guilt free experiences with Lean Pockets. Plus get a chance to win $100!
Read more