Stepping Out and Keeping a Count with a Steps Counter
One of the ways I try to keep fit is by counting my steps each day with a steps counter. A steps counter is a device that tracks how many steps you take a day based on your personal length of stride. These devices called steps counters are made by a variety of companies and come with many different options for counting and tracking steps, as well as your personal health growth in this area of your life. For me, Stepping Out and Keeping a Count with a Steps Counter is a great way to track my activity levels and stay healthy!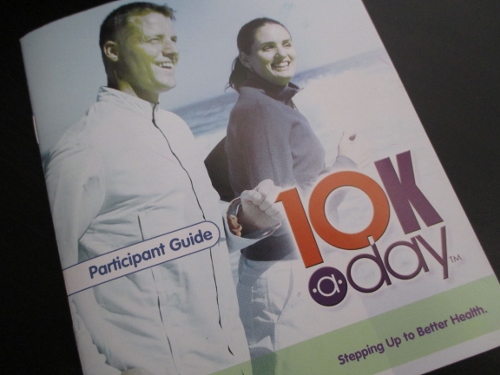 Image: Courtesy of jodee Weiland
Many people lead what could be called sedentary lives. In other words, they lead lives with either no physical activity or very little, and on top of that they don't incorporate any physical activity to balance out that lack of physical activity.
Read more at Learn from yesterday, live for today...
Enjoy,
Jodee Weiland
Related Posts
More Like This
Recent Posts
by Jodee Weiland
Domino and C&H Pourable Brown Sugar and Quick Dissolve Superfine Sugar now come in all new, easy to use dispensers with re-closeable flip-top lids. Our bloggers tried out these great new products. Read more PLUS get a chance to win a $100.
Read more
Recent Comments
on Health