Steps to Becoming a Mommy Blogger
There are many blog sites that offer up motherly advice on child rearing, shopping for kids on a budget or recipes.
These mommy based blogs are becoming a popular outlet for moms or moms to be to get information and exchange ideas about parenthood. There is a market for mothers to blog and many are reaping the rewards by earning an extra stream of income. If you're going to delve into the world of blogging and share your expertise, keep these tips in mind.


Your Topic
What will be the main idea behind your blog? Will it be about babies, kids, products or cooking? Narrow your ideas down and choose one that you're really interested in and that you think others would like to read about. If you want to start a blog to solely make money, decide on which topics could be lucrative than others.
Choose a Platform
Decide where you want to set up your blog. There are several platforms that offer basic blogging services at no cost. Platforms like Blogger and WordPress both offer great features and allow for upgrades at an additional cost. Research and see which site specifically meets your needs.


After choosing a platform, it's time to get a URL. If you can afford to purchase a domain name initially for about $10 a year, go for it as it will look more professional. Decide on what you want the design of your blog to look like. Since the blog will be targeting mothers, use layout and graphics that reflect this.
Write, write, write
Before you start your first post, brainstorm article ideas you would like to write about. You should be an overall good writer with good sentence structure that is grammatically error free. Consider the amount of times you would like to post to your blog, whether it be daily, weekly or monthly. Being consistent in your writing is key, the more you write the more you may gain in readership.


Your blog posts should average between 300-400 words. Another way to gain visibility for your blog is to write for other group blogs or make guest posts making reference or providing a link to your blog. Exchanging links with other sites is a great way to gain exposure.
SEO- Search Engine Optimization
This is an important aspect of writing for the web or in the blogosphere. Using this tool will also drive readers to your blog. SEO is basically the use of specific keywords in your blog post that people may use when they conduct a search online. A great site to use as a reference is Google, which will give key word suggestions showing how many searches monthly are given to specific terms. Over time you will become crafty at sprinkling key words into your blog posts.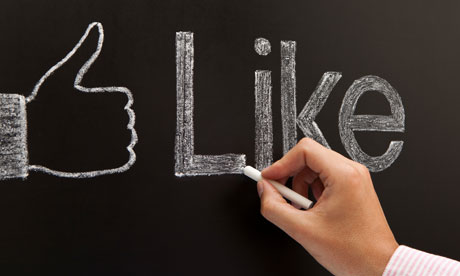 Advertise
If you're a new blogger who's starting out, it can be difficult at first to gain popularity for your blog. Advertise on other mom related blogs to increase your brand and use low cost advertising campaigns through the use of banner ads or pay per click advertising. Another great way to advertise your blog that is cost free is through social media. Sharing and showcasing your blog through popular sites like Facebook and Twitter is another way to put your blog at the forefront.
Exhaust all resources and means of getting your blog read by your target audience. Be patient, committed, persistent and watch your blog grow.
Recent Posts
by Mary Stedul