Style File: Devi Kroell Bags at Target, a Nanette Lepore Dress, Burberry Perfume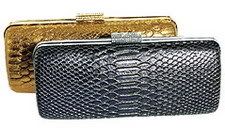 Devi Kroell For Target is a fabulous fun collection! Devi's faux textured metallic materials are so beautifully done that they look and feel almost real to me. So amazing looking! And the bags are beautifully finished with polysatin lining and hangtags engraved Devi Kroell. Love the detailing! Read more about these Devi Kroell Bags.
I'm also loving Nanette Lepore's Record Spinning Dress and her I Want You Back Jacket. Read more about this Nanette Lepore Dress.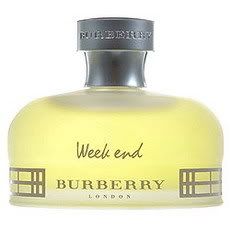 I've just discovered this luscious Burberry Perfume! This is Burberry's Weekend-a light, floral, citrus and woody fragrance. Sounds like a jumble, I know, but this is the best description I can come up with! This is the first Burberry Perfume I've had. I sampled it at Sephora and I was immediately hooked! Read more about this Burberry Perfume.
See more style ideas at
Flights of Fab Fashion Fancy.
Comments
Lean Cuisine believes that women should be valued for their accomplishments as opposed to their weight/appearance. Lean Cuisine's new brand campaign Feed Your PhenomenalTM reflects its new brand purpose: to feed the greatness in every woman. Check out our bloggers' posts and see how they measure their true worth plus learn how you could win a $100.
Read more
Recent Comments
on Fashion