Summer Bucket List :: Alaska Style!
Welcome to the "Hopes & Plans" link up! Any hopeful or goal-oriented post is welcome! It can be your life's dreams and aspirations or simply your chore list. Share with us! I hope for this to be a place where we can come to be inspired and motivated by the things other people have in the works. The possibilities are endless! Most things in life begin by first having a hope and then some kind of plan.
Our weekend plans didn't quite go the way we well, planned. The weather wasn't ideal so we changed our fishing/camping trip location only for Kyle to get a phone call on Saturday night resulting in him having to work the remainder of the weekend. Ummmm helllloooo Army, didn't you know were were busy ;)
Here is how I did with last week's Hopes & Plans.
||

Shop for new tableware

.
I think I want to stick with the mismatched look, but kick it up a notch with random antique/thrift store dishes.
|| Try a new dessert recipe. Does buying a few bags of candy count?
||

Wake up before Mallory every day this week

.
Now, if only I had used that time before Mallory woke up to actually be productive..
.
one || Make our own popsicles. No, freezing regular juice doesn't count Amanda.

two || Camp at the Russian River Campground. This is our favorite place to fish for salmon. It's an atmosphere unlike any other and we want to get the full experience by camping there!


three || Catch a salmon. I mean come on...


four || Visit Mt. Mckinley. Or Denail as it is called up in these parts...


five || Take Mallory to the Alaska State Fair. Kyle and I went last year and really enjoyed ourselves! We think the abundance of people, loud noises and random animals and things to look at are right up Mal's alley.


six || Spend a weekend in Homer, AK. This is our "shoot for the stars" item. Weekend getaways aren't free folks...


seven || Get a massage.


eight || Lose 5 more lbs. Thanks Mallory...

nine || Take three yoga classes. I really enjoy practicing yoga and just haven't kept up with it since moving to Alaska.


ten || Go to an MLB game. We live in a state without a major league team!! Can you even imagine?!


eleven || Go on a couple of dates with Kyle... without the baby! Apparently we used to routinely share meals at restaurants without someone pooping their pants or breastfeeding...


twelve || Buy fresh flowers once a month.


thirteen || Experiment more in the kitchen. Kyle, you better get your pizza delivery guy on standby, because its goin' down!


fourteen || Explore our town. Totally guilty of making extravagant plans to explore Alaska when I haven't really gotten to know the small town we live in.


fifteen || Surprise someone. This doesn't have to be anything major, just something happy and unexpected.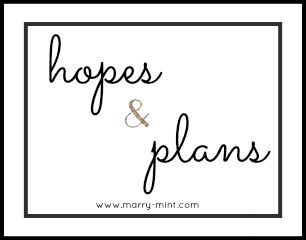 Comments
Related Posts
More Like This
Recent Posts
by Marry Mint
Lean Cuisine believes that women should be valued for their accomplishments as opposed to their weight/appearance. Lean Cuisine's new brand campaign Feed Your PhenomenalTM reflects its new brand purpose: to feed the greatness in every woman. Check out our bloggers' posts and see how they measure their true worth plus learn how you could win a $100.
Read more
Recent Comments
on Travel