Summer Squash Fritters from Aggie's Kitchen
BlogHer Original Post
Nothing says summer like zucchini, and if you know someone with a garden they'll probably be happy to share some so you can make these very tasty-looking Summer Squash Fritters from Aggie's Kitchen. The fritters have Parmesan cheese for extra flavor, and I think they sound like a perfect Meatless Monday lunch or light dinner, maybe with a nice green salad on the side and some kind of tasty sauce to serve over them. Aggie uses a combination of yellow summer squash and zucchini, which I think makes the fritters especially pretty, but any kind of summer squash would work.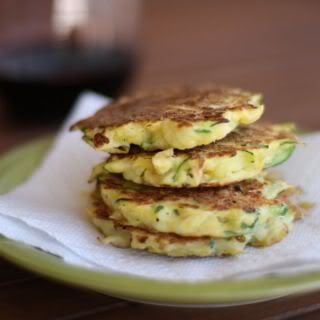 Photo of Summer Squash Fritters
from Aggie's Kitchen
Get the recipe for Summer Squash Fritters from Aggie's Kitchen.
Have you made something interesting for Meatless Monday this week? If so please share the recipe link or your recipe in the comments. You can find more Meatless Monday recipes by clicking the tag Meatless Mondays.
BlogHer Contributing Editor Kalyn Denny also blogs at Kalyn's Kitchen where she's committed to low-glycemic cooking, and at Slow Cooker From Scratch, where she features "from scratch" slow cooker recipes. Kalyn probably won't ever be a vegetarian, but she does love to make meatless dishes such as Easy Cheesy Zucchini Bake.
Comments
More Like This
Recent Posts
by Kalyn Denny
From wipes, to bleach to clean up spray, Clorox covers all your clean, sick-free home needs. See why our bloggers use Clorox products in their home plus get a chance to win $100!
Read more