Surprise Birthday Parties
Do you like surprise birthday parties?
It does put the special person on the spot.
I'm not sure that I like them thrown for me, but what fun it is to plan good times for someone else and have everyone in on the secret. I suppose the ends justify the means as only a group of people with the best of intentions would go to all of the trouble of creating such a festive get together.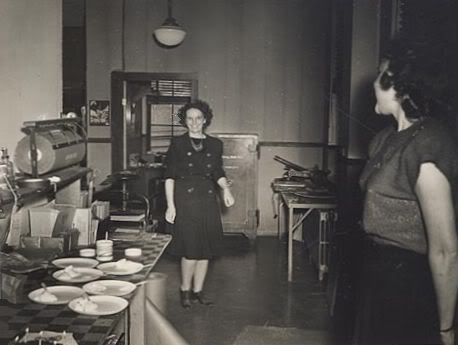 Depending upon the viewpoint of the recipient, a surprise
party can be a delight or a floodgate of suffocating attention.
Birthdays are such a momentous day of the year for children and when we are children, there are lots of relatives to celebrate each passing year. We know that such rewards and attention will surely be there our whole lives as we bask in the adoration of everyone we know. But, as the years speed by and the glorious attentions of our elders are replaced by photographs and memories, birthday celebrations can thin out quite a bit. Many of us must look forward to planning our own self celebrations, gathering happiness up around our shoulders like a wool shawl on a cool summer evening, thus marking our own yearly passages.
Nothing better than a card in the mail for your birthday!
But, celebrating birthdays together is something we might choose to do for all of our adult friends as we parent each other through the rest of our lives. Making a fuss, sending cards and planning celebratory events increases fellowship and takes each birthday person back to the days when they were a child at birthday parties and there were less then ten candles on the cake.
Looking into the sun gives this birthday girl an expression of
entitled impatience while being feted by her twenty two guests.
Now, there are even adult birthday party planning sites on the Internet with party supply packages to ease making arrangements.
Sue shows us how to get excited about Surprise Birthday Parties.

If you decide to plan a party, this book has rave reviews.
Click on this link to preview:
SunbonnetSmart.com is authored by a little bird who loves to lure unsuspecting BlogHer bloggers to her web site.
ADD A COMMENT
Recent Posts
by SunbonnetSmart.com
Simply Beverages™ use never-from-concentrate juices in all of their beverages. And they never add any preservatives, colors or artificial flavors. Read our bloggers' posts and find fun beverage recipes you can serve this summer! Plus get a chance to win $100.
Read more
Excedrin® Migraine relieves sensitivity to light, sensitivity to sound, nausea and relieves pain in just 30 minutes. Read our bloggers' posts as they talk about their experiences with migraine and how they cope with it. Plus get a chance to win $100!
Read more