Sweet Little Hexagons
I have this really ratty looking baggie that has been with me for two years as well. She's tired, but she still holds my stuff in one place, so she comes with me everywhere I might have the opportunity to stitch.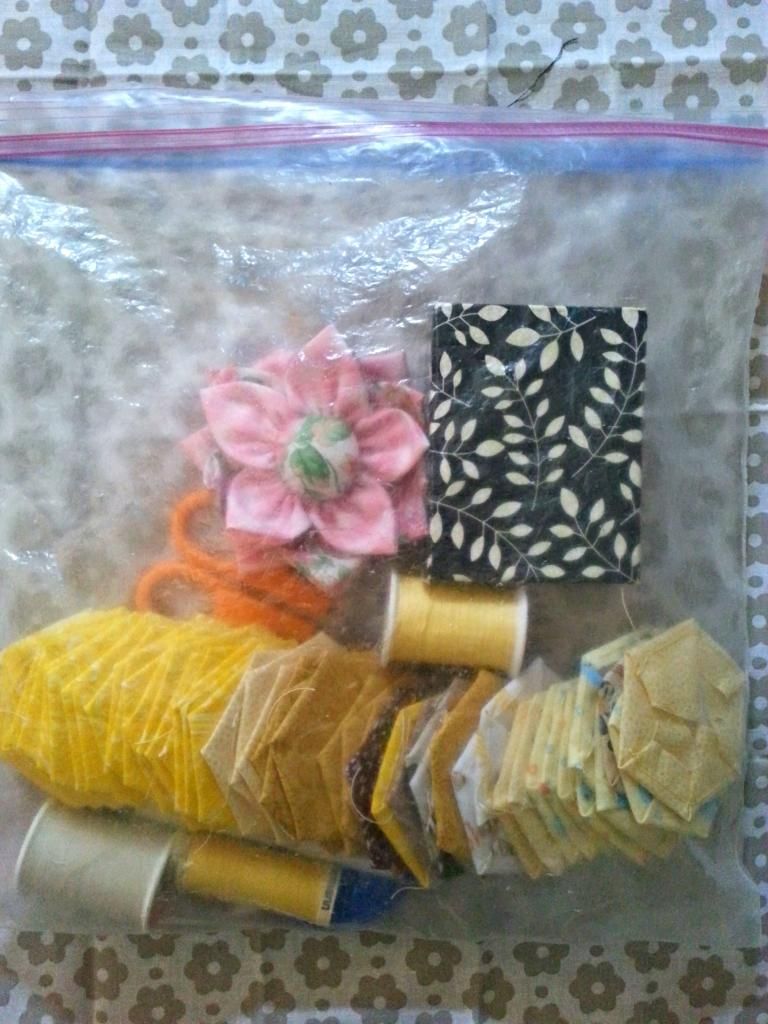 If you are interested in English paper piecing, there are loads of good tutorials, so I won't get into that. However, I do suggest you give a try. You never know, it might be just the thing that you need to clear your head, too. And who can refuse a sweet little hexie?
Trending Now
More Like This
Recent Posts
by SunshineyDay
BlogHer and Chinet® asked our bloggers to plan a fun event with friends and family, usingChinet® Cut Crystal® products for inspiration. Check out their blog posts for their best elevated entertainment tips and ideas.
Read more
Recent Comments
on Crafts