Sweet Spicy Tequila Lime Chicken with Sriracha
Anyone who knows me knows I love spicy meals and hot peppers. Give me a little habanero sauce on my eggs or add it to a sauce for chicken, and I'm in heaven. Add hot giardiniera to my Italian beef sandwich, and I'm happy. I would say I am as happy as a clam, but seriously, I'm not sure how happy clams are or where that expression even came from years ago. Nonetheless, my point is this…I love spicy food, so I decided to try something different with chicken, and the result is my Sweet Spicy Tequila Lime Chicken with Sriracha.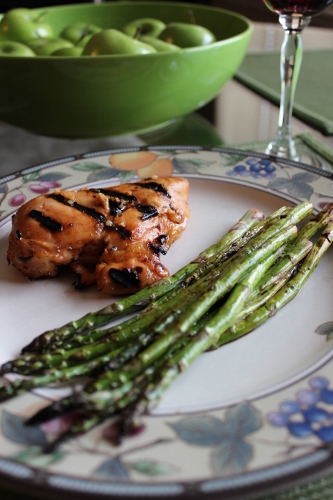 Image: Courtesy of Jodee Weiland
I was thinking about a tequila lime marinade for chicken and the more I thought about it, the more I thought I would like it even better if it were a spicy tequila lime marinade.
Read more at Learn from yesterday, live for today...
ADD A COMMENT
Recent Posts
by Jodee Weiland
Most Popular
We asked our bloggers to craft some recipes from the different Success® Rice flavors and tell us about it. Check out their ideas and you could win a $100 Visa gift card!
Read more
Lean Pockets have no artificial flavors, a good source of protein & have 100% real cheese. Read our bloggers posts where they will tell you their guilt free experiences with Lean Pockets. Plus get a chance to win $100!
Read more