Sweet Spicy Tequila Lime Chicken with Sriracha
Anyone who knows me knows I love spicy meals and hot peppers. Give me a little habanero sauce on my eggs or add it to a sauce for chicken, and I'm in heaven. Add hot giardiniera to my Italian beef sandwich, and I'm happy. I would say I am as happy as a clam, but seriously, I'm not sure how happy clams are or where that expression even came from years ago. Nonetheless, my point is this…I love spicy food, so I decided to try something different with chicken, and the result is my Sweet Spicy Tequila Lime Chicken with Sriracha.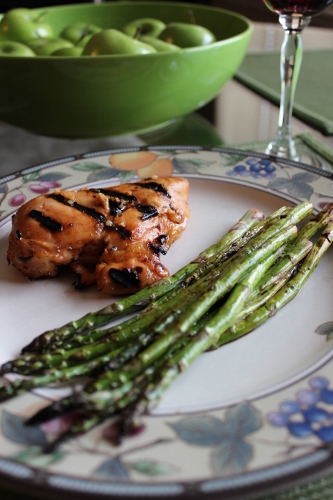 Image: Courtesy of Jodee Weiland
I was thinking about a tequila lime marinade for chicken and the more I thought about it, the more I thought I would like it even better if it were a spicy tequila lime marinade.
Read more at Learn from yesterday, live for today...
More Like This
Recent Posts
by Jodee Weiland
There's no better vehicle to bring the family together than the Chevy Traverse. It's the ultimate family vehicle, and the inspiration behind the tales that these bloggers are sharing about those special moments spent with their families. Check out the posts to see just how different, and, in many ways, the same, family time is nowadays as compared to when the bloggers were younger.
Read more
Tyson Fresh Chicken Reviews
With a little help from Tyson Fresh Chicken, bloggers share their favorite chicken recipes for mealtime with the family. Read their posts and enter for a chance to win a kitchen goods gift basket!